These April 1st Jokes Had Us Fooled
These April 1st Jokes Had Us Fooled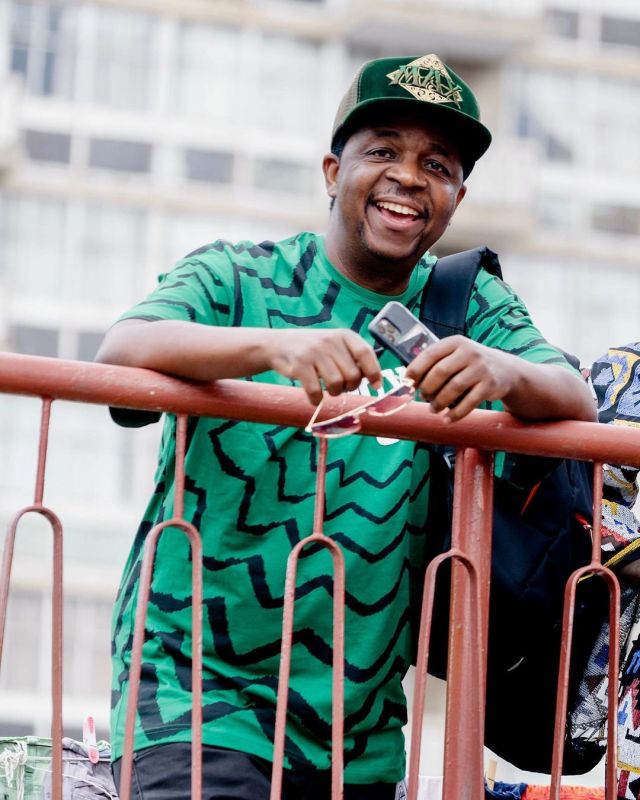 Another April 1st, another day of pranking fans by celebs!
It seems as though iconic house music maestro Oskido will be leaving Kalawa Jazmee. The muso who has a solid three-decade long career in the music industry, will apparently be leaving the music stable after co-founding it with Don Laka, Mandla Spikiri, Emmanuel Matsane, Mahoota and Bruce Sebitlo.
Yesterday, Kalawa Jazmee's social media page announced the rather shocking news and wrote, "After years of contributing towards the talent of Mzansi and building a record label that played a role in the music industry today, @OskidoIBeliev bids farewell to Kalawa Jazmee."
[BREAKING NEWS] After years of contributing towards the talent of Mzansi and building a record label that played a role in the music industry today, @OskidoIBeliev bids farewell to Kalawa Jazmee. #OskidoLeavesKalawa #SABCRetrenchments pic.twitter.com/hG7ETYCWZu

— Kalawa Jazmee (@KalawaJazmeeR) April 1, 2021
There is currently a media briefing taking place and they will issue out a formal press statement after the briefing is over.
Speaking to Sowetan Live at the time, Oskido talked about the important role Kalawa played in earlier days and also what it had done for other artists pockets. "Kalawa Jazmee has been part of the pioneers of kwaito ever since we had a change from the bubblegum era. It happened around the death of the apartheid era.
"We decided to start creating our own music and start owning our own businesses in the music industry, not only in the form of entertainment but have ownership. It created an economy, Little did we know what we were creating was going to be something that was celebrated in our country and worldwide," he told the publication.
We certainly do hope this was April Fools joke because wow!
With all the anguish our national soccer team Bafana Bafana has put us through, Robert Marawa decided that some leg-pull would do the country some good. This week, whether you are a soccer fan or not, our hearts were filled with agony after Bafana Bafana failed to qualify for the 2022 African Cup of Nations tournament.
This astonishing defeat saw Molefi Ntseki getting the elbow as the coach, with fans demanding some change to be initiated ASAP. Who better than popular sports broadcaster Robert Marawa to lead the team to victory. Of course ignore the fact that he has never kicked a ball in his life, but one can only dream.
This morning on the Bongani Bingwa Breakfast Show on 702, Robert revealed that the team approached him so that they can qualify for the upcoming World Cup.
"When they called me, it was a meeting that lasted 17 minutes, and they asked me a direct question of would I ever venture into taking up this massive mantle of being the Bafana Bafana coach because unanimously they had taken the decision that I need to be the one to lead Bafana Bafana to the World Cup," said Robert as quoted by EWN.
Robert sure hopes that Mzansi will back him on this "huge task ahead of him," and shared his game plan, "I'm really looking forward to meeting the guys and making some massive changes into the Bafana Bafana structure and calling players that haven't been seen and players that haven't even been heard of but who are South African. Here's to a journey and I hope that South Africans will support me. I am ready to take on this new role as Bafana Bafana coach."
From a stylish magazine to stylish football in the making!! Salute!!🥂 https://t.co/vJBLFxtuNr

— robertmarawa (@robertmarawa) April 1, 2021
BREAKING: Veteran sports broadcaster #RobertMarawa has revealed he has accepted an offer to become the new #BafanaBafana coach! Will this be the game changer the national team has been waiting for? #702Breakfast pic.twitter.com/PbwARge1Cw

— Bongani Bingwa – (@bonglez) April 1, 2021
Noxolo Grootboom Joins ENCA
Veteran news anchor, Noxolo Grootboom is joining eNCA. The anchor, who retired from the public broadcaster after 37 years, will form part of our new anchor line-up. Grootboom delivered her final broadcast on the SABC's isiXhosa news on Tuesday night. Courtesy #DStv403 pic.twitter.com/5C6eoF8AiL

— eNCA (@eNCA) April 1, 2021
Mustaf is back!
Remember the Arabic hacker who turned Anga Makhubalo's Twitter account into his personal diary? Well Anga thought he would shock the masses with his big return.
هذا هو اليوم الذي أعود فيه لاستعادة ما هو لي. لقد استعدت صفحتي أخيرًا pic.twitter.com/E0rdWWR7sC

— Anga Makubalo (@NaakMusiQ) April 1, 2021