The River actress Galaletsang Koffman (Beauty) undergoes surgery – PHOTOS
The River actress Galaletsang Koffman (Beauty) undergoes surgery – PHOTOS
Galaletsang Koffman is a South African actress known to many as Beauty on The River 1 Magic. Galaletsang is fun, colourful and full of life. Whenever she's on screen she brings a lot of humour and quotable.
After 25 years of wearing spectacles, the actress finally underwent corrective surgery. She says it's now been 3 weeks since her surgey.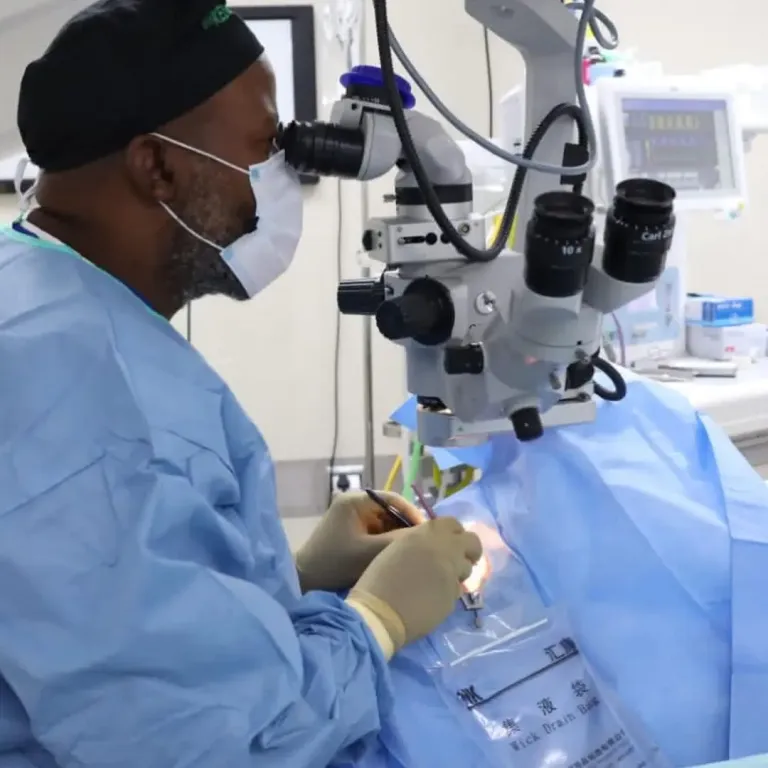 She's currently recovering and her fans and friends have been wishing her a speedy recovery.
That's right, Galaletsang was born in Pretoria North. You can tell by her Lingo on The River that she's definitely a girl from PTA.
The actress holds a BA dramatic arts in live performance from AFDA.
In an interview with Drum Magazine a while back Galaletsang revealed that she has 6 siblings. She's the firstborn from her mother and the middle child from her dad.
Before getting into television Galaletsang Koffman used to be a promo girl while studying. This helped her make some extra money.
When she's not working Galaletsang loves listening to music and reading books. She's also a very good cook.
Fashion is one of her passions. Yes she portrays the streetwise Beauty, just a hustling girl from ekasi who likes things, Galatsetsang is more than that. She's quite sophisticated. Her fashion taste is commendable. You should some of the looks she shares on her Instagram from inspiration.
Ladies and gents there is a new mafioso family in town on The River 1 Magic, and they are not here to play nice. They are the Hlophes – wealthy, excellent and very, very dangerous.
The family is headed by the traditional patriarch Bukhosi (played by Bheki Mkhwane), who is as quick with his brain as he is with his gun. With a military past that comes in handy for his work as a heist king, he's brash, outspoken and charming. He's made of steel – so he's not the one to cross.
He brings with him his younger second wife, Nomafu (played by Brenda Mhlongo). Beneath her shiny and well-groomed exterior is a tough woman who has clawed her way out of poverty. She's a terrible stepmother but she knows how to clean money – and she's set to become Lindiwe Dikana's biggest rival yet.
Then there are the Hlophe sons – Mlilo (played by Vuyo Biyela) and Nkanyiso (played by Unathi Mkhize). The product of Bukhosi's first marriage, they have a strained relationship with their father, but he wants them to take over the family business.