The reason why Uncle Waffles & Thuli Phongolo get booked more than highly-skilled DJs revealed
The reason why Uncle Waffles & Thuli Phongolo get booked more than highly-skilled DJs revealed
Dogg DBN says DJs should stop wailing about not getting gigs, as they need to learn from the likes of Uncle Waffles, Oscar Mbo, and Thuli Phongolo.
The socialite explained in detail why some DJs get booked and well paid despite not being skillful.
He urged those lamenting to evolve and learn how to serve more content.
"Djs complain that promoters book these girls who can't Dj or show Ass n what not. Most up n coming Djs complain all the time about this. Yes "SOME" of these girls have lots of followers n suddenly become Djs n get high-paying gigs, cant Dj, that we have established. And I agree with most of you niyabahlula. Yall can mix n are very passionate," he wrote.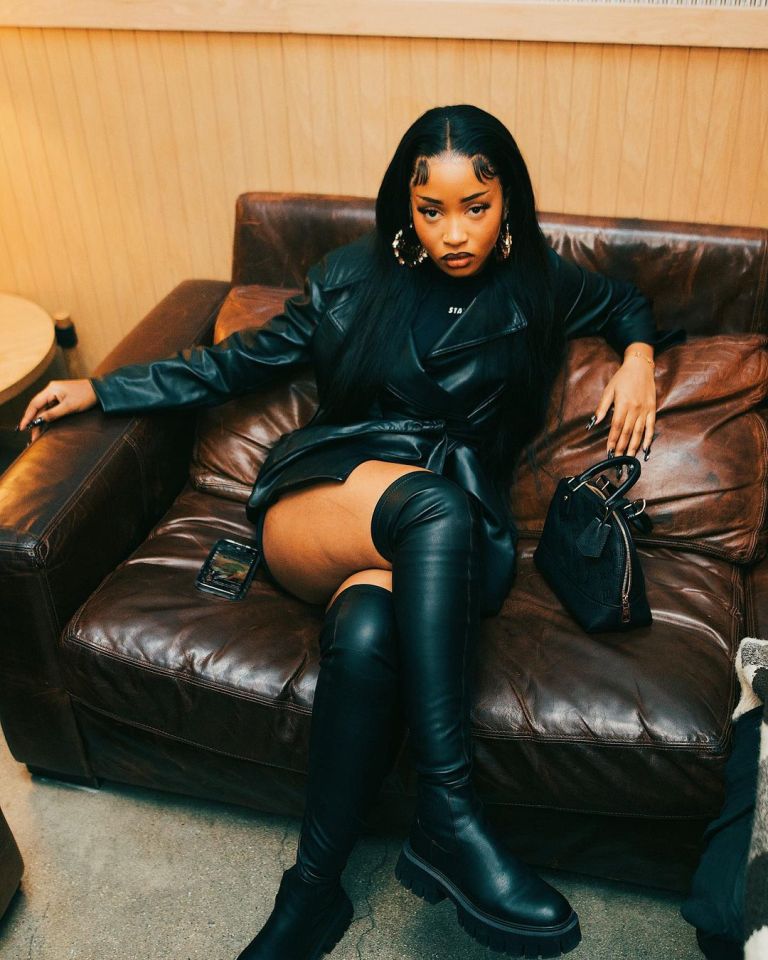 "SADLY THE GAME THESE DAYS DOES NOT CARE HOW DOPE OF A DJ YOU ARE. GET THAT INTO YOUR HEAD. LEARN TO PLAY THE GAME & EVOLVE WITH IT."
Dogg says event organizers won't invest millions into events just for a skilled DJ, but for someone who will give them great profit.
"That's just how things work these days. South Africans amathatha they love HYPE, Women with Big Asses or people who can create interesting content (like abo Oscar Mbo etc). So u can cry tears in your bedroom nobody gives a fvck, this is money n imali ifika kanzima."
DBN further urged skilled artists and DJs to stop lamenting but rebrand.
"Stop bashing promoters for not booking you and start creating a brand n building a fanbase. Events akusiwona awaka Gogo wakho n not everything revolves around being a Good Dj."
Dogg DBN explicated using artists like Uncle Waffled who gets paid more than Christos who is well-skilled.
"Look how Legends Christos, Rocco, & many of the best Djs have disappeared in the game. Why? The game is about CONTENT FIRST. YOUR MUSIC HAS NOW BECOME THE SOUNDTRACK TO YOUR CONTENT. People are more interested in things that LOOK GOOD, because we are a very LUSTFUL NATION."
"Uncle Waffles charge 8/10 times more than Christos but Christos is the legend who made SA music what it is today. Inja yok'gcina! But sadly time for that has passed n we need to adapt to the new ways of doing things."
"Many of u will die upcoming Djs coz instead of learning, improving, studying the game n trying to be relevant ni busy liking Izinqa on IG n posting memes," he added.
Dogg used himself as an example while speaking about the power of social media and content creation.
"Social media has a lot of money. I make money daily from it. I've been paid 50k just to post one post on my IG, why? I understand how to use this thing n I have created a brand through content creation. Im unique n I'm original."
"Before u start posting n complaining. Take time n look at yourself n ask yourself "How much am I worth? How many people pay to go see me perform? Can I fill up a hall ngasekhaya of peopke coming to see me perform?" if u'r honest to yourself u'll SHUT THE FUCK UP & START CLEANING YOUR SOCIAL MEDIA N LEARNING TO PLAY THE GAME!"