The reason why actress Sophie Ndaba is alive today
The reason why actress Sophie Ndaba is alive today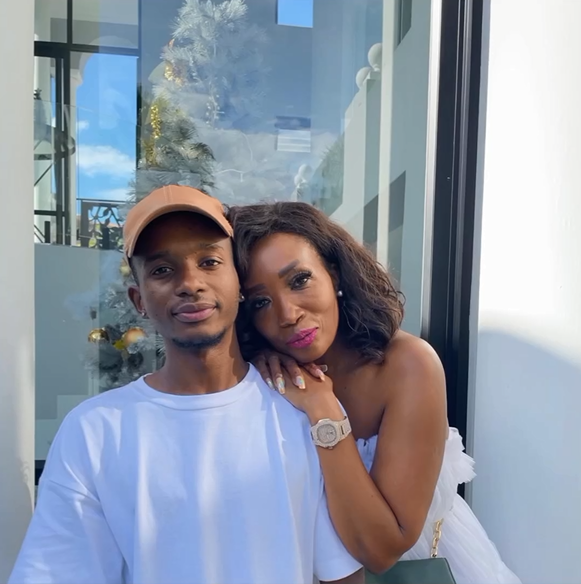 Renowned Mzansi actress Sophie Ndaba took to social media to celebrate her son, Ocean L Ndaba, as he marked his 24th birthday with a heartfelt and emotional tribute. The beloved actress, known for her captivating performances on-screen, poured out her love and gratitude for her son, highlighting the profound impact he has had on her life.
Ocean L, a talented musician recognized for his powerful diss track, "My Stepfather Was Evil," has carved his own path in the entertainment industry as a musician, MC, and event organizer. As Sophie reflected on her son's journey, she expressed that his birth was nothing short of a blessing, emphasizing that he was born to save her.
"Happy Birthday my @oceanel_sa. Your extra early arrival as a premature baby 24 years ago was a blessing! You were born to help save Mommy. I'm alive because you live. Mommy loves you to the moon and back!" Sophie proclaimed on her Instagram post.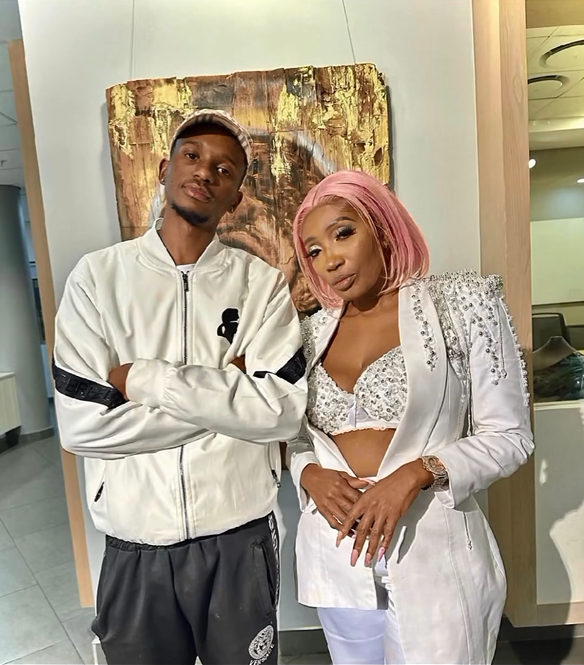 The heartfelt message resonated with thousands of fans and followers, who flooded the comments section with messages of love and admiration. Sophie's words encapsulated the unwavering bond between a mother and her child, a testament to the love that knows no boundaries.
Beyond their undeniable connection, Sophie also conveyed her hopes and dreams for her son's future. She invoked the divine, praying for God's blessings upon Ocean L's life. "May God bless you, may he groom you to be a great father and husband one day, may he protect, guide, and grant you wisdom to be the best man you can be! Love you, my ocean," she wrote, showcasing her unwavering support and belief in her son's potential.
In a recent social media post, Ocean L reciprocated the love, admiration, and gratitude he holds for his mother. He commended her strength and resilience, acknowledging her recent achievements, including the launch of the empowering women's platform, She's A Wonder (SAW). Ocean L's admiration for his mother's accomplishments shone through as he expressed his pride in her journey.
"God decided to put us on a new journey of life, feeling God's power as he restores. The great thing about God is that his timing is always perfect. His blessings are never doubted. This is the woman that God decided to choose to be my mother, such a strong force, man. Let me tell you also that God makes the impossible very much possible. I got mad love for you Ma, and thank you for never giving up. I'm super proud of what you have accomplished so far," Ocean L wrote, showcasing the profound impact Sophie has had on his life.
Sophie Ndaba's touching tribute not only celebrates her son's milestone but also provides a window into their extraordinary relationship. It serves as a reminder of the immeasurable love and support that parents offer their children and the profound impact children can have on their parents' lives.
As Sophie and Ocean L continue their respective journeys in the entertainment industry, their unbreakable bond and unwavering support for one another remain as a beacon of inspiration for fans and followers.
Sophie Ndaba has faced her fair share of challenges throughout her life and career. From navigating the tumultuous waters of marriage breakups to battling health issues and even confronting the perils of fake news, Sophie's journey is one of unwavering resilience and determination.
Known for her captivating on-screen performances, Sophie has become an icon in the entertainment industry. However, behind the glitz and glamour, she has encountered personal struggles that have tested her strength and character.
In recent years, Sophie has been open about her battles with diabetes, a chronic illness that demands constant management and lifestyle adjustments. Her courage in raising awareness about the condition has inspired many, as she has become a beacon of hope for individuals facing similar health challenges.
Amid her health battles, Sophie has also faced the heartache of marriage breakups. Despite the painful experiences, she has shown immense strength in picking up the pieces and rebuilding her life. Sophie's resilience and determination have not only allowed her to overcome personal setbacks but have also served as an inspiration to her fans and followers.
However, the challenges Sophie has faced extend beyond her personal life. In an era plagued by the spread of misinformation, she became a victim of fake news that alleged her untimely demise. False reports of her death circulated on social media platforms, causing distress and confusion among her fans and loved ones.
Yet, Sophie Ndaba refused to let the fake news define her. With grace and resilience, she took to social media to debunk the rumors and reassure her followers that she was very much alive and well. Her ability to rise above the falsehoods and maintain her composure in the face of adversity showcased her unwavering spirit.
ad
Sophie's ability to triumph over adversity comes as no surprise to those who have followed her career closely. Her journey in the entertainment industry has been marked by numerous achievements and accolades, including her iconic role as Queen Moroka in the popular South African soap opera "Generations."
Beyond her on-screen success, Sophie has also made a significant impact through her philanthropic endeavors. She has been actively involved in charitable initiatives, using her platform and influence to support causes close to her heart.
Through her struggles and triumphs, Sophie Ndaba has emerged as a symbol of resilience and inspiration. Her unwavering spirit and determination to overcome obstacles have endeared her to fans and garnered respect within the industry.
As she celebrates her son's 24th birthday, Sophie's heartfelt tribute not only reflects the depth of her love for her child but also serves as a reminder of the challenges she has overcome. It is a testament to her strength, resilience, and unwavering devotion as a mother.