The Real Reason Muvhango And 7de Laan Are Being Cut
The Real Reason Muvhango And 7de Laan Are Being Cut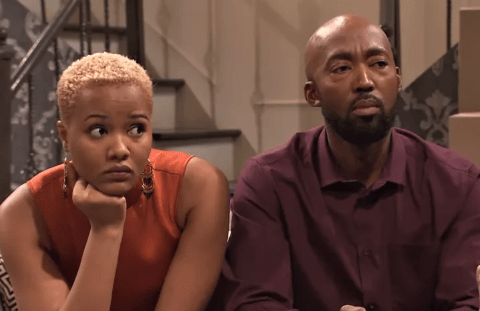 Fans are furious that their favourite SABC 2 soapies, Muvhango and 7de Laan have been cut but they're not watching them.
The SABC is currently retrenching staff and financially struggling to air shows that only bring lukewarm ratings.
A petition isn't going to save a show that's been struggling to reach 2 million views for more than half a decade.
Let's face it 7de Laan hasn't been the same since the departure of Paula Van Der Lecq, Oom Oubaas, Matrone, Hilda and many more characters that made the show.
It's not just the loss of its actors that caused the decline in ratings but the storyline have gotten dark and dodgy! The show used to have a spark… used to make people happy and want to learn Afrikaans because it was fun.
Times have changed, viewers won't put up with boring storylines, they are not forced to watch a show because it's on a free channel…they have options!
Muvhango's lost its 5million view- mark a few months ago and has been drowning. The show has roped in musicians like Makhadzi and ShoMadjozi and bringing in bootylicious actresses to try to salvage whatever is left of it.
Times are hard for the Venda soapie which is still the most watched show on SABC2 with 3million views.
After years of playing the same script: Azwindini was a chief for over a decade and only got dethroned this year because of the decline in ratings…is it too late? They lost great actresses such as Sindi Dlathu who plays Lindiwe Dikana on The River, Buhle Samuels who played Matshidiso and is also acting alongside The Fergusons on Kings of Joburg.