The Queen actress Zenande Mfenyana left in feelings
The Queen actress Zenande Mfenyana left in feelings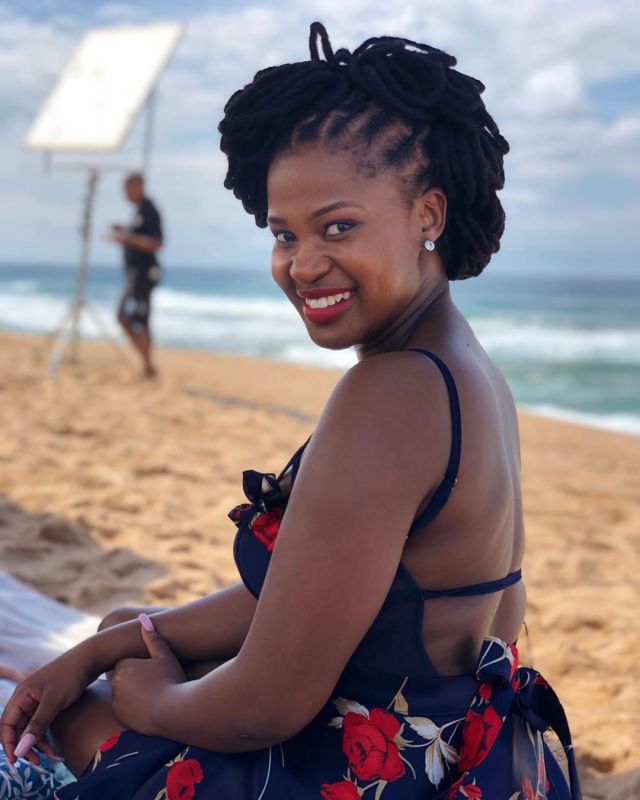 Actress Zenande Mfenyana was left smitten after receiving compliments from Noxolo Grootboom.
Noxolo is one of the prominent figures in the media space. As a former newsreader at SABC, her presenting skills are still used whenever there is an important national event.
Yesterday, the actress who plays the role of Goodness on The Queen wrote on Twitter that she received a personal call from Noxolo, complimenting her acting skills.
"Lenna! Mam' Noxolo Grootboom watches The Queen and she just called to give me a compliment. Wow, my life."
Lenna! Mam' Noxolo Grootboom watches The Queen and she just called now to give me a compliment 🤧 wow my life 😍

— Zenande Mfenyana (@Zenande_Mcfen) March 9, 2021
Her post drew more compliments from fans.
Twitter user Thozama Mqikela wrote: "You are killing the role of being a mother.
I literally cried each time you came on from the day Mvelo was kidnapped until she was found. Mind you, I never cry. You came back with fire."
Thuli commented: "I love you. You are the reason I watch The Queen and you speak good isiXhosa. Keep up the good job."
Linda added: "You are doing a great job. You must visit our schools in the Eastern Cape. I last saw you in 2012 at St James in Cofimvaba."
Another fan, Six, described Zenande as an incoming legend. The actress was introduced to the public when she played the role of Noluntu Memela on Generations.
Her role did not last long as she, along with other cast members, were fired from the soapie.
She has since played on several shows including Ashes to Ashes and Igazi.