The Queen Actress Sibusisiwe Jili Speaks On Her Pregnancy Journey
The Queen Actress Sibusisiwe Jili Speaks On Her Pregnancy Journey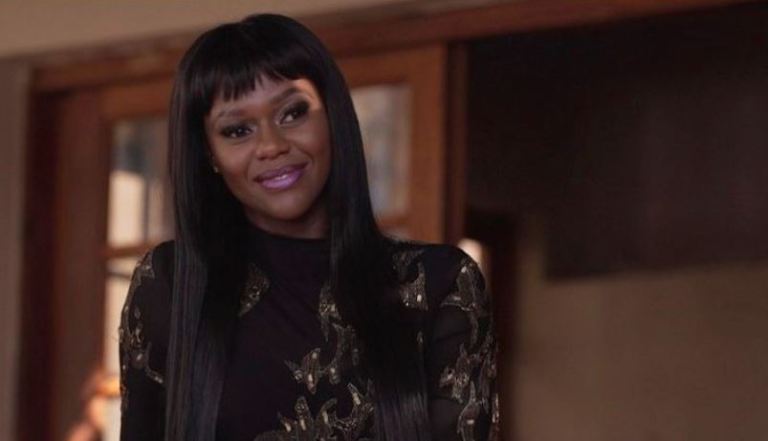 Actress Sibusisiwe Jili who plays a role as a policewoman in The Queen series, has taken to her Instagram account to give her fans an update about her pregnancy.
As she reflects on how the last couple of months have been, Sibusisiwe said: "How some people view pregnancy vs. reality are two very different worlds." "Walking/sleeping through/ sitting/eating through(you get the picture)the final stretch (which lasts a good 10years) I will not miss carrying full term, nope, I said it, baby be heavy, who voted for the 9months vele, never again, I'm gonna be the dad next time."
She further went on to reveal that she wouldn't trade this experience for anything.
"It's truly been a surreal experience for me with a whole lot of first times that I had to and still am going through but nothing in this journey could or would ever have me change how it all came together, from my very first visit to Docs office when I got the news, to the weird, unexplainable feeling I had walking back to the car; informing and welcoming families and friends to the journey and now when everyone wants to know whether the baby has arrived or not."
Also, the actress answered the big question people have been asking her that is whether if she has given birth or not? and also talked about her spiritual journey in her condition.
"After all of this, I might not remember the exact days, the people that were involved, the moments that were shared but I know for sure that I will never forget how beautiful a feeling that I carried throughout this pregnancy (drama queen moment aside) this has been the most spiritually enlightening experience of my life thus far and maybe words will never truly be able to fully describe the feeling but dzamn it feels so good. Anyway, the baby hasn't arrived and I'm still a bubble so, BLAAAH HAPPY THURSDAY", wrote the screen goddess.
See post below: