The Queen Actress Injured Badly On Set
Actress Zandile Msuthwana recently got injured badly on the set of Mzansi Magic's The Queen series. The actress popularly known for her role as Vuyizwa will be sidelined temporarily whiles she recuperates from her injuries.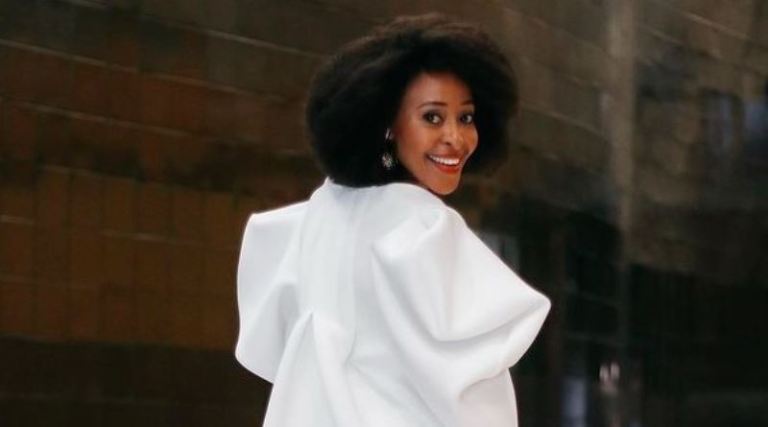 According to reports from the Daily Suns, the producers of the show has decided to replace the actress temporarily as she gets back to speed.
TV presenter and actress Thembisa Mdoda-Nxumalo will temporarily be taking over the Vuyiswa role.
"We do not doubt that with Thembisa's immense talent and skills, along with the support and guidance she has received from Msutwana, the character of Vuyiswa Maake will continue to steal the hearts of the viewers. We are very excited for Mdoda-Nxumalo and thankful to her for taking this gigantic challenge with so much grace. We wish Msutwana a speedy recovery and look forward to her return soonest, the statement read."
Thembisa is one of the long list of celebrities who have called out the Minister of the Arts and Culture Mthethwa on social media following the disappearance of the R300 million earmarked to be disbursed to struggling artists during the pandemic.
Taking to her Twitter account she wrote: "Then he must resign and hand himself over to the police."
Thembisa was responding to a tweet from Radio 2000 which states that the minister is taking action against officials responsible for the embezzlement of the funds following reports that R300 million that was meant to assist artists has disappeared.
"Arts and Culture Minister, Nathi Mthethwa says the National Arts Council is taking action against senior officials implicated in the mismanagement of funds. It's been reported that R300 million earmarked to be disbursed to artists during the pandemic has disappeared #sabcnews," the tweet reads.