The Megacy reveal their stance towards AKA following recent tell-all Interview
The Megacy reveal their stance towards AKA following recent tell-all Interview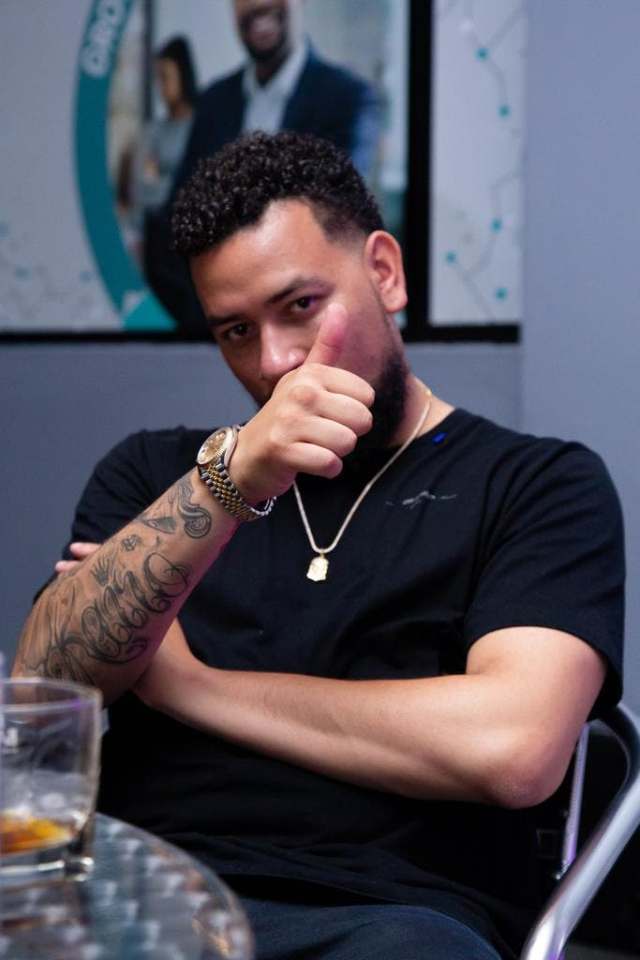 AKA fans have once again proved their loyalty to the rapper by starting a #IAmMegacy tag which has since gained traction. AKA's fanbase, which he has called 'Megacy' penned a sweet lengthy letter to the rapper, letting him know they have his back through thick and thin.
Despite how many people on Twitter might find this hashtag abominable, AKA stans could not care less. After his interview with Thembekile Mtororo, social media users analysed and poked holes in his interview and came to their own conclusions.
Pouring cold water to this was the Megacy who reminded people that they support AKA fully.
In the letter they detail how much they love and support Supa Mega for his music as well as his personality. They take their hats off to AKA for his contribution to the music scene.
The letter then continues to talk about how people have viewed the Megacy as being paid to promote AKA by saying only the nicest things about him. "Insinuations of such intelligent people being part of promo Twitter is quiet impudent actually. The greatest paycheck we get on a daily though is having the greatest relationship with the man we named ourselves after," reads part of the letter.
"We will remain a group that is for Kiernan Jarryd Forbes. In the midst of the storms we will still be there making sure that he knows that we care for him way beyond his career. He will never be silenced while we are still around.
"More hashtags will be created by us in his honour. We will continue to support anything and everything that has his name on it."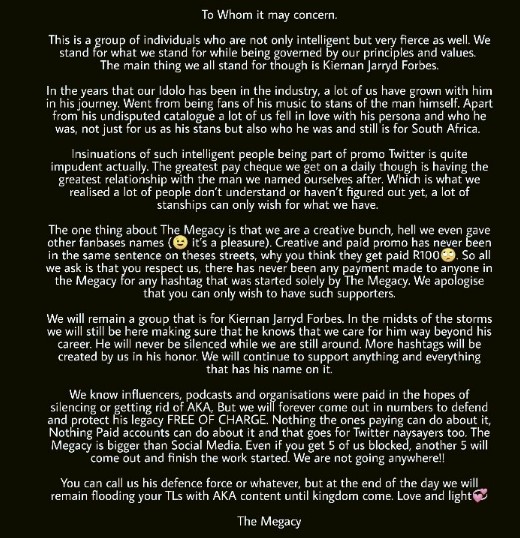 They then slammed the people opposing AKA especially during this difficult time saying they will not be silenced by paid Twitter. They reveal that there are organisations paid to silence and mute AKA but they will continue to support him.