The Game says he is a better Rapper than Eminem
The Game says he is a better Rapper than Eminem
The Game is not finished. After saying Dr. Dre did more for him than Kanye West, the Compton rapper is stirring more controversy, this time about Eminem. During his explosive interview with "Drink Champs," Game shared his thoughts on Em's performance with Dr. Dre at last month's Super Bowl Halftime Show.
While performing "Forgot About Dre," Em emerged from the Compton courthouse, which didn't sit well with the Compton-bred MC. "It wouldn't have meant nothing to you, but it meant something to me," Game told N.O.R.E. and DJ EFN in a clip shared by HipHop-N-More.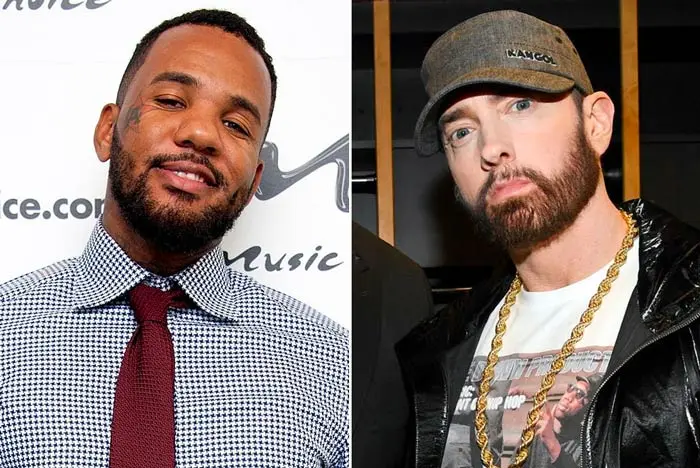 "Eminem is Eminem. I like Eminem, he's one of the fuing good, great MCs," added Game, who declared himself a better MC than the "Rap God. N.O.R.E. warned him that he doesn't want smoke with Em in a Verzuz battle. "Yes, I do. The fk you mean?" he shot back. "You tryna say that I don't want have no fade with the white man?"
On Friday, Game and 50 Cent reignited their feud on social media. After 50 trolled Game for his Dr. Dre comments, Game claimed he ended 50's music career. "@50cent Last time you did this with me, G-Unit clothing got put in a casket with the entire group & you went into television," he said.