The Black Door Teasers – February 2023
The Black Door Teasers – February 2023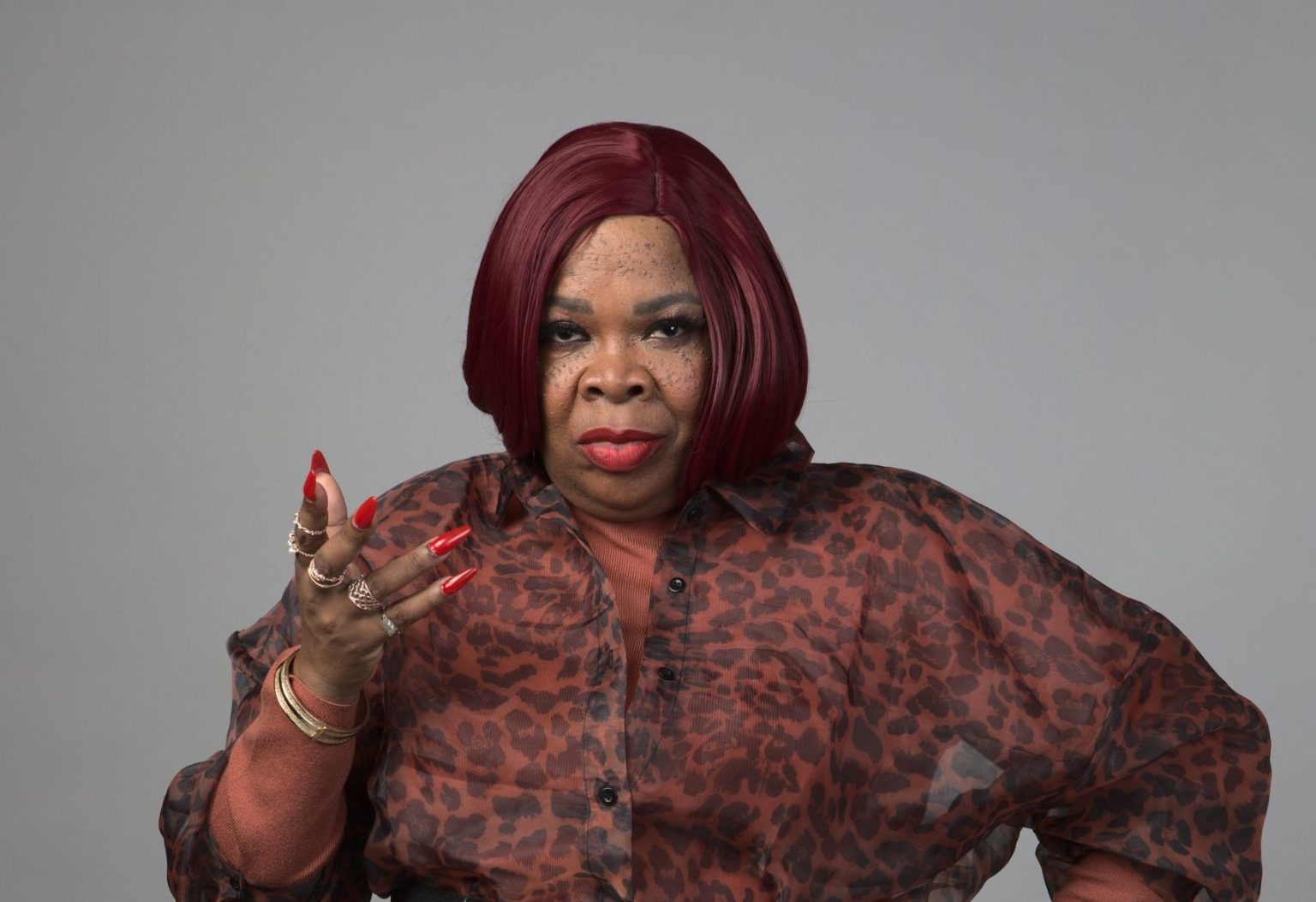 Coming up on The Black Door this February 2023: Rebs basks in the glory of procuring the cattle vaccine tender but Detective Samora rains on her parade. As Nandi deals with the difficult separation of her parents, she stumbles upon a video of Frans in a compromising position.
Wednesday 1 February 2023
Episode 198
Rebs uses the power of sex to convince a farm owner to have the vaccines produced at the factory. Nandi and MaMkhize blame Nomsa for breaking their family. Mvubu snitches to Samora that Rebs tried to kill Nkanyiso, but Rebs and Nkanyiso deny this.
Face Your Demons
Rebs basks in the glory of procuring the cattle vaccine tender but Detective Samora rains on her parade. As Nandi deals with the difficult separation of her parents, she stumbles upon a video of Frans in a compromising position.
A mentally disturbed Mvubu is dragged home and his family are forced to deal with him.
Friday 3 February 2023
Episode 200
Every Dog Has Its Day
Rebs tries to cover her tracks to fend off the investigation. An unmistakable electricity between Sabelo and Nandi leaves Nandi feeling guilty. Factory workers salivate when they hear that the factory manager position is up for grabs.
Monday 6 February 2023
Episode 201
Double The Pain
Nandi can't believe her eyes when she finds Frans and Khaya at The Black Door. Rebs' accounts are frozen by the NIU and Jupiter goes all out trying to impress the boss for a spot as the new Manager.
Tuesday 7 February 2023
Episode 202
The Black Door Is Cancelled
Rebs announces to the workers that the Black Door is closing down. Nandi breaks up with Khaya after discovering that he's a sex worker. Mvubu is taken away for treatment.
Wednesday 8 February 2023
Episode 203
A Rebs With Nine Lives
ad
Rebs throws Frans under the bus and he gets arrested. Sabelo offers to take a heartbroken Nandi to his place for a movie. Enhle tries to use sex to uplift Jupiter's spirit after the factory shutdown.
Thursday 9 February 2023
Episode 204
Guilty Until Proven Innocent
Frans is charged with murdering Mr. Mthunzi. Nandi and Sabelo spend the night together. Jupiter gives Enhle permission to get kinky in the bedroom, anything goes.
Friday 10 February 2023
Episode 205
You Are Dead To Me
Velaphi threatens to take Khaya out if he takes Frans' side over Rebs'. Nandi and Sabelo's dinner plans are thwarted when MaMkhize returns. After the Black Door has shutdown, the Sex Workers decide to go to eKasi to try their luck on the eKasi streets.
ad
Monday 13 February 2023
Episode 206
End Of The Road
Rebs mourns the shutting down of The Black Door. Khaya desperately wants to get Nandi back, but she seems to have moved on with Sabelo. The Black Door staff have decided to stay in eKasi and hustle there.
Tuesday 14 February 2023
Episode 207
Puzzle Pieces Fit
After being thrown under the bus, Frans pins the death of Chuma on Rebs. Khaya's attempt to win Nandi over backfires, he just made things worse. Bubbles hooks up with Jaros and is shocked when she finds out what the standard eKasi rates are.
Wednesday 15 February 2023
Episode 208
ad
A Blast From The Past
As secrets of The Black Door begin to fill the streets of Es'hlahleni, Rebs feels the walls closing in on her, but Velaphi has an ace up his sleeve to relieve her stress. In the wake of Nandi outing Frans, Mamkhize grapples with the fact that Frans may be gay.
Khaya commiserates his breakup with Nandi when a heavily pregnant Nolitha shows up at his doorstep.
Thursday 16 February 2023
Episode 209
It's Your Baby
Velaphi leads the gang to his first successful robbery but not before Kenny almost kills Nongoloza. Nomsa might have just overheard Nolitha and Khaya talking about the night of passion that got her pregnant. Jupiter gets himself in trouble when he's caught enjoying a lap dance from the new girl in town.
Friday 17 February 2023
Episode 210
ad
Vusabalele To The Rescue
Sabelo and Khaya decide to buy Nkanyiso's shares. Sabelo introduces Nandi to his mother's grave and takes her out on a date. Martha takes a stroll ekasi and connects with a perfect stranger.
Monday 20 February 2023
Episode 211
Hello Success, Goodbye Samora
Rebs finally succeeds in getting Detective Samora killed. Nolitha expresses how much she wants Khaya now that he and Nandi have broken up, but Khaya feels betrayed by her because she forced him to become a father. Martha goes back to Es'hlahleni, but she misses her crush by an inch.
Tuesday 21 February 2023
Episode 212
Caught In A Sexual Act
News about Detective Samora's death make waves around Mpumalanga and Rebs is happy with herself. Nolitha's family make a huge request to Khaya while Khaya learns the unexpected. Martha breaks the kitchen sink with the hopes of getting her crush a job.
ad
Wednesday 22 February 2023
Episode 213
Ukungenwa
There's a new Detective in town and he's the Leadership's son. Khaya isn't pleased when Nolitha announces to the family that he has agreed to marry her. Martha has the hots for Mubheni.
Thursday 23 February 2023
Episode 214
Call A Friend
Frans has been sentenced for 20 years in jail, Nandi calls to ask Rebs for help. Khaya isn't in a good space as he thinks about the idea of marrying Nolitha. Martha gets Mubheni a gardening job at the mansion.
Friday 24 February 2023
Episode 215
You Can't Keep A Good Woman Down
ad
Rebs comes to the rescue and gives Nandi a job, MaMkhize and Nomsa mend things and Martha goes above and beyond for her crush-Mubheni.
Monday 27 February 2023
Episode 216
Back On My B.S
As Rebs' factory officially re-opens to mixed reactions, Nandi commits in earnest to working at The Black Door and Khaya and Sabelo resolve to keep their owning of factory shares a secret – but there's another burning secret between them.
After being hyped up by MaMkhize, Nkanyiso considers the business of religious ministry. Rosina is back from jail to terrorise Jupiter and Enhle.
Tuesday 28 February 2023
Episode 217
Nkanyiso Wa Di Miracles
ad
Khaya finally confronts Nandi and Sabelo for sleeping together. Nkanyiso has received a revelation to organise a prayer session. Rosina terrorises Jupiter and Enhle to get her old job back.
Premiere episodes of The Blackdoor air on e.tv from Mondays to Fridays at 21h30.