Thato Mosehle is #MissSupranational2021 2nd runner up
Thato Mosehle is #MissSupranational2021 2nd runner up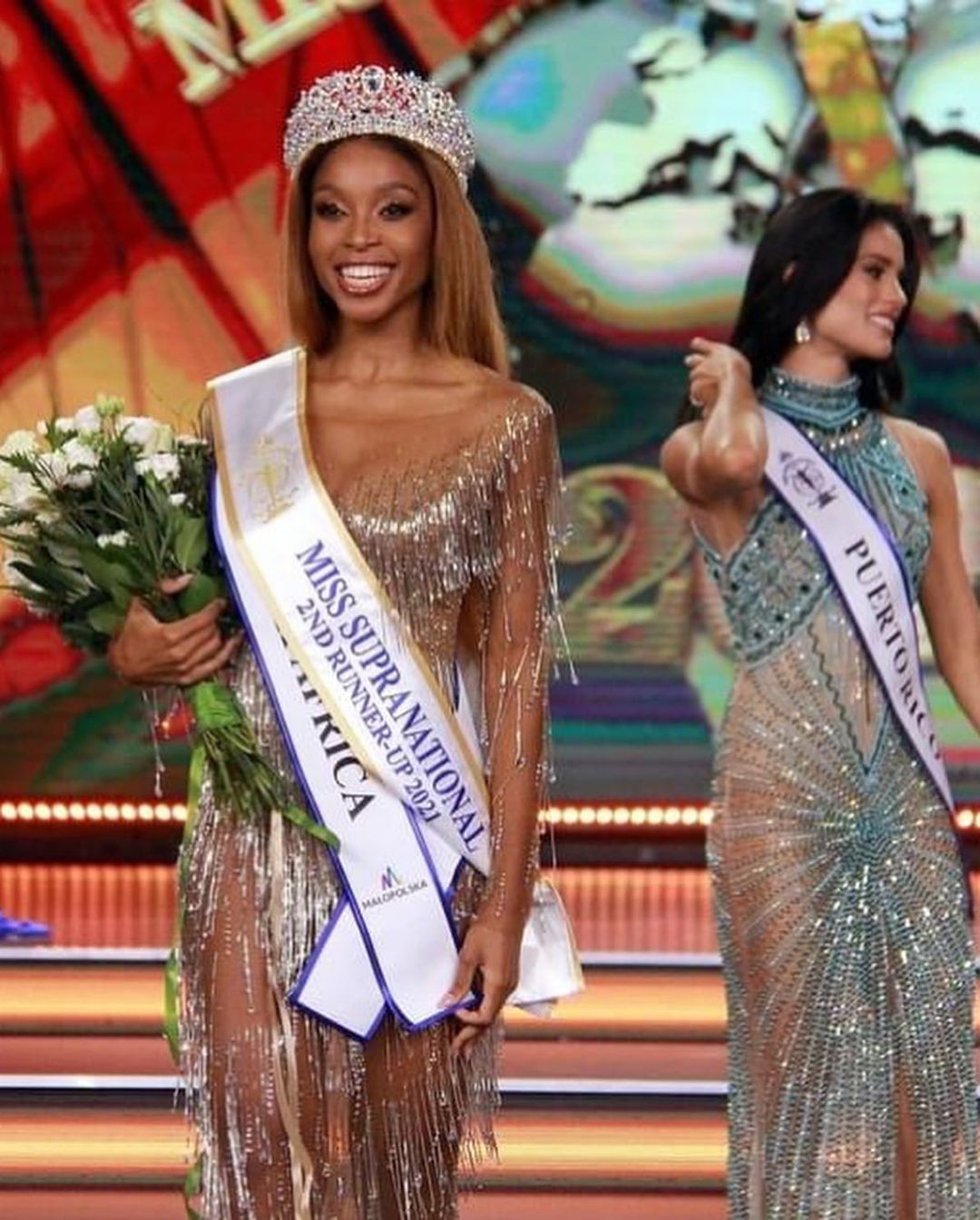 SA Twitter went into celebration mode after the finale of the Miss Supranational pageant, which took place in Poland on Saturday.
The glam event saw Namibia's Chanique Rabe being named the winner with Puerto Rico's Karla Guilfú Acevedo and Mzansi's own Thato Mosehle being crowned first and second runners-up respectively.Thato Mosehle1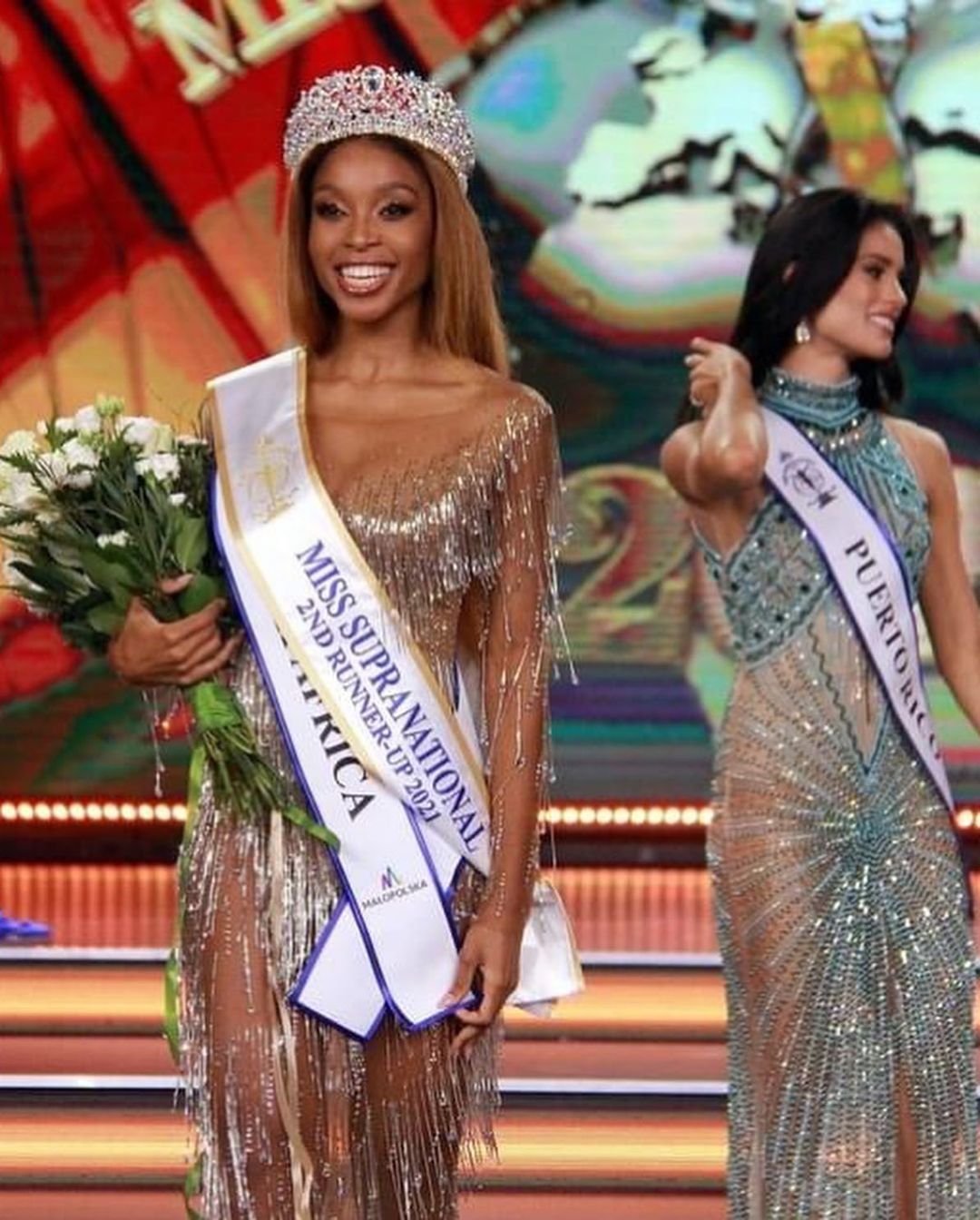 Social media came out in full force to express their pride that Mosehle had made it into the Top 3. There were tweets praising her grace, her stage presence and her wardrobe.
She wowed us. She owned the stage, she is powerful, bold and fierce!!! Well done @ThatoMosehle we couldn't be prouder of you 🔥🔥🔥🔥❤️‍🔥❤️‍🔥❤️‍🔥❤️‍🔥@Official_MissSA #misssupranational2021 #thato #MissSupranationalSouthAfrica pic.twitter.com/nOpmp5U088

— Koinonia Baloyi (@Koinonia_b) August 21, 2021
Dr. Thato Mosehle is the #MissSupranational2021 2nd runner up👑

She flew the South African flag so gracefully, I'm so proud😍🇿🇦 pic.twitter.com/CstGve52jc

— Mbaliyezwe Ndlela (@mbali_ndlela) August 21, 2021
Considering that this the first time ever, that the Miss SA organization has sent a representative to the Miss Supranational competition, Thato did incredibly well! Second runner up is not joke..such a proud moment!! 😭🙌🏽 #misssupranational2021

— Lulo (@Like_Lulo) August 21, 2021
Omg, she went for the right dress ✨👏 Congratulations Thato pic.twitter.com/UlyC61StLX

— lօѵҽ Ơղҽ Ɑղօեհҽɾ ✨❤️ (@gao_lekau) August 21, 2021