THANDO THEBETHE CELEBRATES 10 DAYS OF SELF ISOLATION AFTER TESTING POSITIVE FOR COVID-19
THANDO THEBETHE CELEBRATES 10 DAYS OF SELF ISOLATION AFTER TESTING POSITIVE FOR COVID-19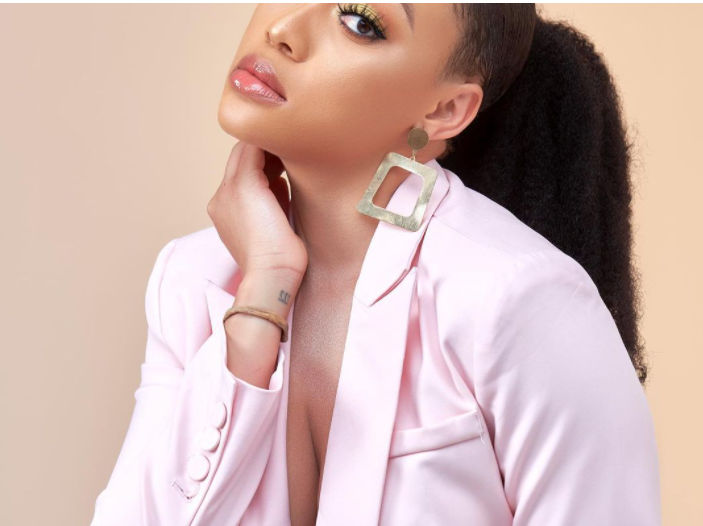 Thando Thebethe took to her Insta-stories to celebrate 10days of self isolation.
The star recently tested positive for Covid-19 and has been in isolation since that day.
Taking to social media to share her story, Thando explained that she never thought this would happen to her and that it has been rough.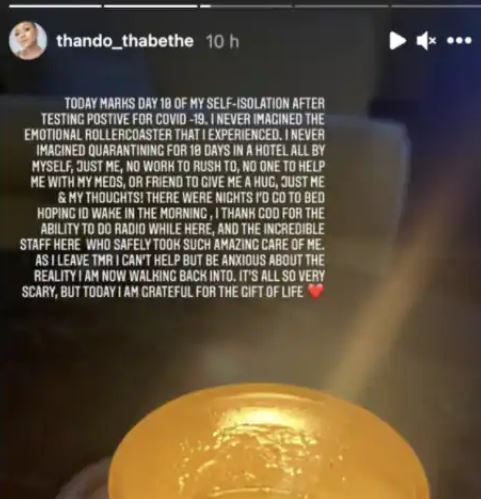 Thando's biggest worry was what she would be walking back into as Mzansi is currently going through the most as a result of the rioting
Having been locked in a hotel room amidst the rioting, she has been seeing what's going on around the country which is making her heart heavy.