Thando Thabethe raves about her role on Netflix
Thando Thabethe raves about her role on Netflix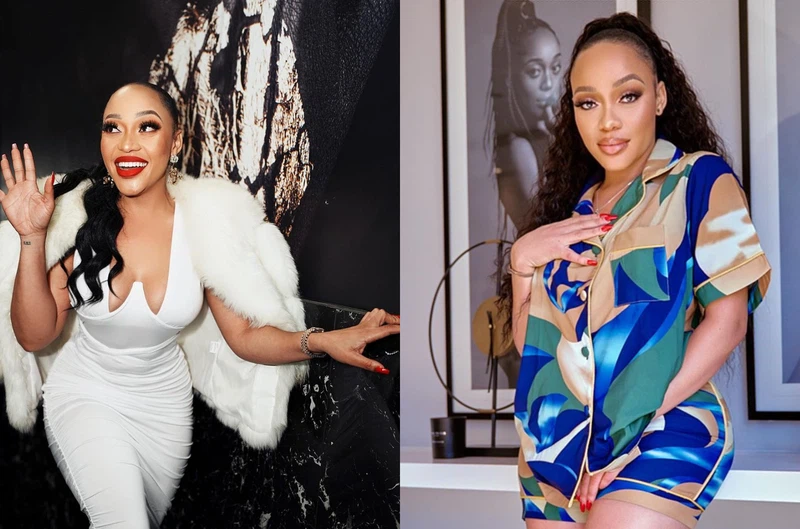 "Fun and adventurous!" Famed actress and radio presenter gushes about her first international acting role on Netflix's My Dad the Bounty Hunter. She is very proud of her big career milestone many actors can only dream of.
Actress Thando Thabethe recently got her first international acting gig after featuring in multiple local productions for years. She stars as Adja on Netflix's My Dad the Bounty Hunter.
The sci-fi series is in its second season, and the actress and media personality has made a significant career breakthrough. She recently opened up about her experience filming the show after it premiered on 17th August 2023.
THANDO THABETHE'S ROLE IN MY DAD THE BOUNTY HUNTER
Actress Thando Thabete joined the cast of My Dad the Bounty Hunter on Netflix as Adja. The series was featured on Netflix's top 10 list in 30 countries.
It is about two children who discover their dad is the galaxy's toughest and strongest Bounty Hunter. The kids unravel this information after accidentally travelling into space.
According to TimesLIVE, Thando Thabete said the role was adventurous and fun. She said:
"This is my first animation and international role. To say I am excited and grateful would be an understatement. Being a storyteller is my passion, and I am so happy to have unlocked a first for myself. This role was both adventurous and fun, I hope that is the same emotion the audience gets when watching the series"
A couple of days after the series was released on Netflix, the actress took to Instagram and said:
"ICYMI… I star in my first ever animation and international role in the incredible "My Dad The Bounty Hunter" Thank you @patrickharpin @edogdowning, for holding my hand through this new journey … super proud of this one 😍❤️😍"
THANDO THABETHE'S LATEST NEWS
The gifted actress and media personality continues to shine in her career. She was recently nominated for two categories in the 17th Annual SAFTAs.
She was nominated for Best Actress in a TV Comedy for her role in How To Ruin Christmas: The Baby Shower and Best Actress in a TV Drama for her role in Housekeepers. She announced the nomination news to her fans on Instagram.