Thando Thabethe on her road to success – How it all started
Thando Thabethe on her road to success – How it all started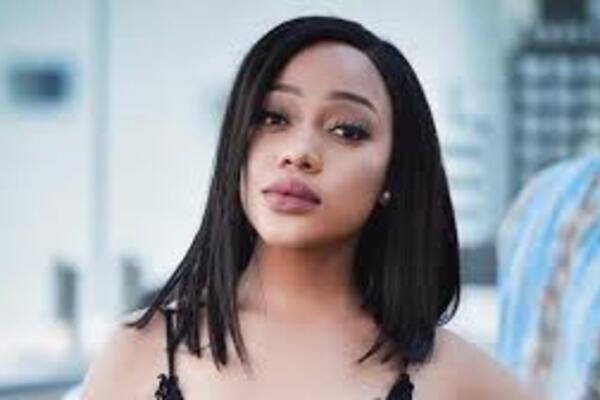 Thando Thabethe is a lot of things, but an overnight success is not one of them.
The 31-year-old radio and TV personality is, however, running a tad late for our tête-à-tête at the 947 studios in the heart of Sandton, Johannesburg.
It's an hour before her afternoon drive show when the pint-sized star makes her appearance from her white Mercedes-Benz GLC Coupe.
Yes, girls who drive big cars…
But it's her short cycling suit that attracts the most attention. Thabethe then opens the boot of her car to take out her brand-new bike and helmet.
Thabethe is camera-ready for us. Her face is exquisite, though it's amusing to watch her walk with discomfort because of the stiff-soled cycling shoes.
An amateur cyclist, Thabethe can hardly contain her excitement about participating in this year's 947 Ride Joburg Road in November.
"I don't know what I'm getting myself into. I'm not a rider but I run and gym. The bike at the gym is my least favourite thing," Thabethe mentions.
"But I'm excited about the challenge and it seems fun. I'm that girl that is easy to convince with these kind of things."
After stopping traffic and taking pictures on the streets, Thabethe ushers me inside the studio where she has been doing her weekdays radio show for the past six months.
Her co-host Alex Caige prances in 30 minutes before the show starts while Thabethe is keenly showing me how to fit and adjust cleats for her cycling shoes.
To say Thabethe had big shoes to fill when she took over from DJ Fresh after his abrupt exit from the station is putting it mildly. But Thabethe doesn't see it like that.
"I didn't think I was filling someone's shoes, maybe if the person before me wore stilettos," Thabethe quips.
"I felt no pressure. I have paid my dues, I have put in the time and I have no doubt in my abilities.
"I was approached and didn't have to apply. If they doubted that I couldn't do the job they wouldn't have asked me.
"The biggest misconception is that I'm an overnight success. But I don't care any more. Maybe I cared when I was younger. Those people don't pay my bills. As long as I keep working. I have the respect of those in the radio fraternity and my peers."
Thabethe joined the station a year after her controversial resignation from 5FM, where she did the popular afternoon drive show, The Thando Thabooty Show.
She admits that she had given up on ever working in radio after 5FM.
"I was done. I had no aspirations of coming back. What happened there left a sour taste in my mouth. But I had a year to heal before 947," Thabethe shares. "947 is home.
"It's so nice here in Sandton. It's not like there in that place close to the CBD [SABC Radio Park]. There is a sense of family here.
"It's a tough period to step into a new job during the pandemic because you don't get to spend time with people physically. It's a different connection, but what it meant was that we created a stronger bond with the direct team I work with."
The middle child of three children, the Soweto-born entertainer got into radio by coincidence during the first year of studying a BCom accounting at the University of Johannesburg (UJ) in 2008.
For a year she was a news reader, which she hated, at campus station UJFM. But she fell in love with radio a year later when she moved into presenting.
"Initially, radio wasn't part of the plan. It just happened to me, like when you are looking for love and it finds you – then you can't imagine your life without that love," Thabethe says.
She then moved to Gauteng youth station YFM, starting in a training slot and moving to the graveyard show between 3am and 6am. She remembers her mother Bongi accompanying her to work in the wee hours.
"My mom has been so supportive through it all. She is crazy to have believed in my craziness when she did.
"I was studying at UJ and she was sitting outside YFM waiting for me to finish a graveyard show because I couldn't obviously catch taxis at three in the morning.
"Another parent would have demanded that I stay in school because she was paying for my fees. She was brave enough to believe in me."
Thabethe was simultaneously building a strong acting career, starting with sitcom My Perfect Family in 2011. Generations: The Legacy, Housekeepers, Mrs Right Guy and How to Ruin Christmas have followed.
This Sunday, drama series Reyka, in which Thabethe stars opposite Kim Engelbrecht, Leeanda Reddy, Hamilton Dhlamini, Kenneth Nkosi and Fiona Ramsey, concludes. The show was filmed last year over six months on a location in KwaZulu-Natal.
"It's one of the greatest productions I have ever had to work on. We filmed it for six months, which is unheard of in SA," Thabethe observes.
"Here you film things for three weeks and it's a whole movie. It's an action series, meaning I got to shoot guns and people have always seen me as a girlie-girl."
She will next star in the Showmax original epic fantasy Blood Psalms.
Thabethe plays the snake queen and we reminisce about how last year I was on the set when she filmed her big snake scenes.
"It was fun and difficult. The one scene I did with the giant python and the other was with about 50 snakes at my feet. The small snakes were scarier," Thabethe recalls.
Thabethe takes a pause and holds back tears when I ask her to reflect on the journey of her career in a sentence.
When she find the right words, she describes it as: "The flowers of hard work, ploughing seeds, talent and God".