Thabo Bester wears R15k luxury LV t-shirt in court
Thabo Bester wears R15k luxury LV t-shirt in court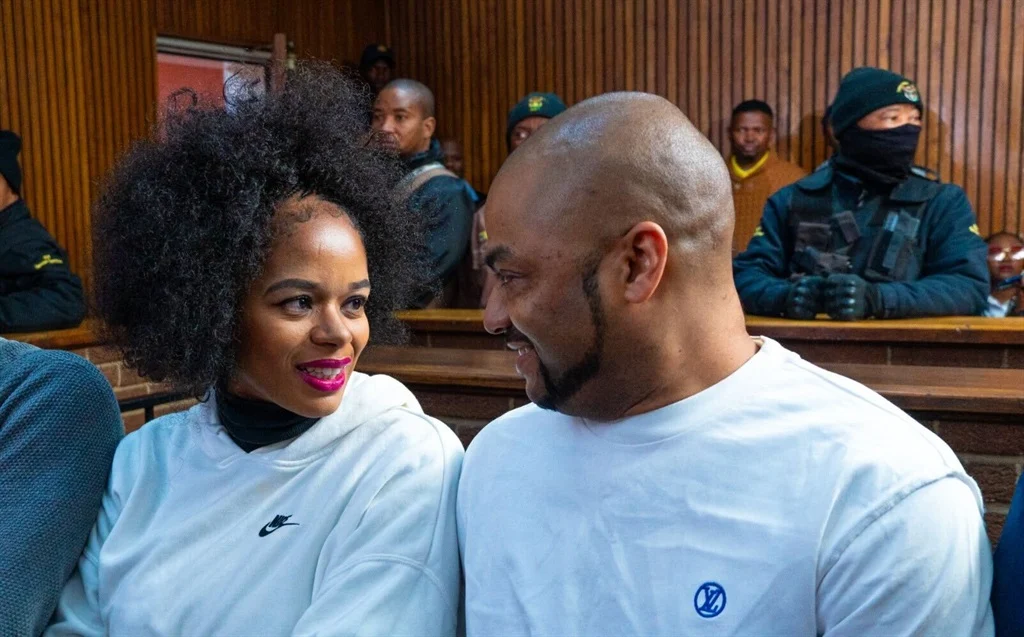 Earlier today convicted rapist and murderer Thabo Bester and his lover Dr Nandipha Magudumana appeared in court together for the first time . Dr Nandi — who couldn't keep her eyes off Bester — had full glam makeup, Nike hoodie and fresh hairstyle. Bester on the other hand appears to have decided to show off his wealth in a Louis Vuitton t-shirt which some online clothing stores sell at around R15 000.
His fashion choice left social media users absolutely buzzing as they discussed the fact that he is allowed to dress up as he pleases On Tuesday morning this week, "Facebook rapist" and his disgraced celebrity doctor girlfriend Nandipha "Dr Nandi" Magudumana appeared together in court.
Bester, who usually makes his court appearances wearing fashion brand Nike, this time opted for a Louis Vuitton t-shirt which reportedly cost between R12 and R15k.
While the authenticity of the sweater cannot be ascertained, Thabo Bester is said to be worth millions after running a successful media company from behind bars. The convicted rapist and murderer also shaved his hair for the occasion and appeared to be in much higher spirits as he addressed the judge.
Dr Nandi could not stop smiling and blushing as she showed off her full face of makeup and new hairdo. The pair's unusual court appearances have definitely caused quite a stir on social media.
Many wonder why they were treated to virtual attendances while others questioned the fact that they are allowed makeup and designer clothes. A few argued that the pair are receiving special treatment. Here are some of those comments:
"Thabo Bester came to court with a new haircut, beard trimmed and a LV top, but he claims he is being inhumanely treated at the Kgosi Mampuru Prison.," wrote one person while another said: ThaboBester is an influencer of note