Terminally ill Nompilo Dlamini flaunts new tattoo – Photo
Terminally ill Nompilo Dlamini flaunts new tattoo – Photo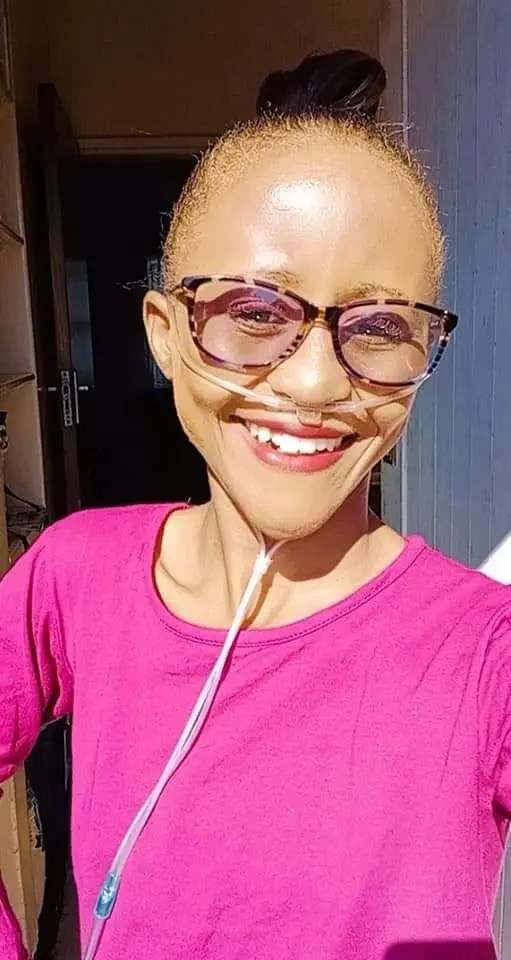 Nompilo Dlamini has taken to her social media to flaunt her new tattoo.
Few days ago, the young woman said she's given up on treatment and will be returning home.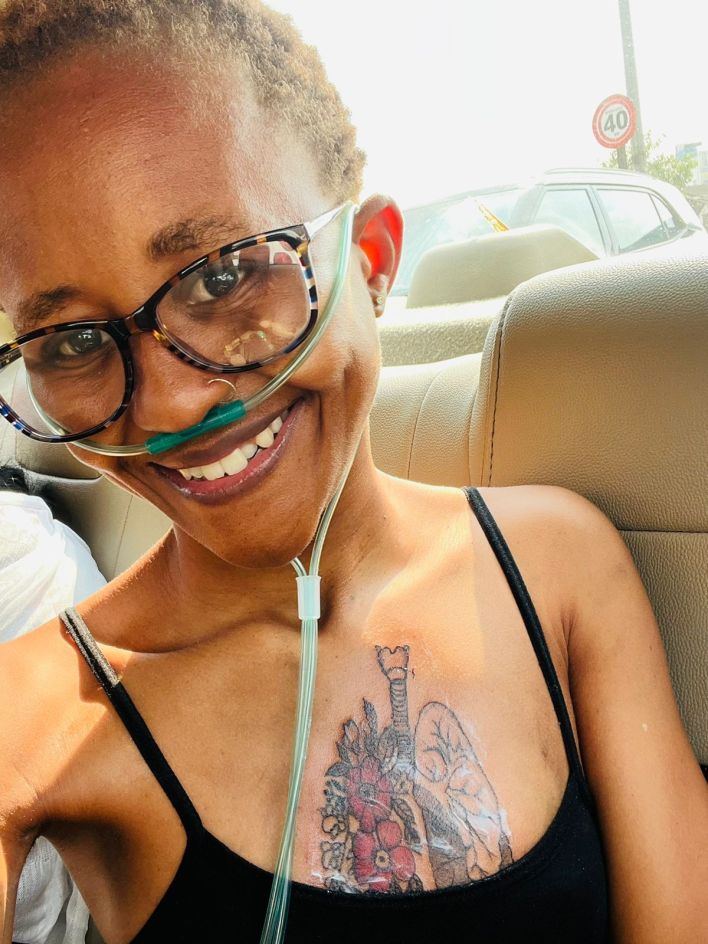 Despite being told in India that the new set of lungs she was supposed to receive, would be a total waste with zero chance of her living after the transplant, well, she has not given up her fight against cystic fibrosis.
According to her, the injection she needed to take was not available here in India, and it was part of the immunosuppressant she was supposed to take. However, it is available in South Africa.
"I apparently need injections to curb this recurring infection before the transplant if they clear up, BURKHOLDERIA CEPACIA,this infection will affect the new lungs as well so the transplant would be a total waste and chances of me living after transplant is zero," she tweeted.
Taking to her Twitter account, she showed off her new tattoo.
The 65 roses art said it would be a constant reminder of all her wins. "I came here for new lungs but it didn't go as I wished so I got this art of 65 roses as a constant reminder of all the wins I got as I bow to my continuous fight. This is the closest to the hope I had of a close to normal life. Today I chose my warrior self,' she wrote.
I came here for new lungs but it didn't go as I wished so I got this art of 65Roses as a constant reminder of all the wins I got as I bow my continuous fight 💜This is the closest to the hope I had of a close to normal life. Today I choose my warrior self💜 pic.twitter.com/Dso2ZgF3Pi

— #SaveNompilo💜🤲 (@NkhosiLa) January 11, 2022