Tebogo Thobejane (Belinda from Muvhango) and Lerato Kganyago fight over tlof tlof with rich Thami Ndlala
Tebogo Thobejane (Belinda from Muvhango) and Lerato Kganyago fight over tlof tlof with rich Thami Ndlala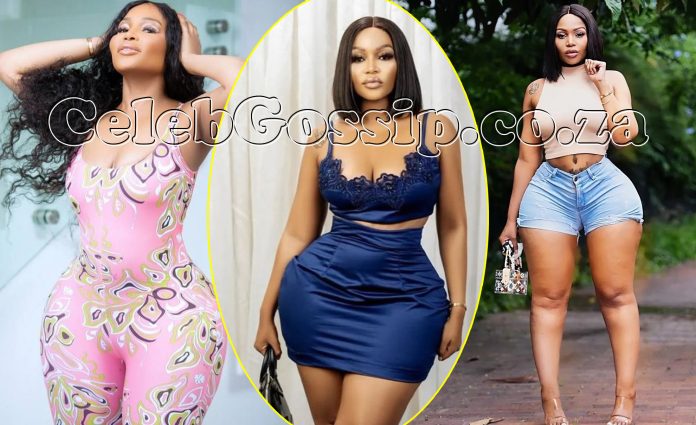 Tebogo Thobejane who plays Belinda in Muvhango has refuted claims she caused issues in Lerato Kganyago's marriage, and says she wants to put an end to social media bullies.
This was after Lerato mentioned the actress and podcaster during a recent Instagram Live, suggesting Tebogo had a hand in her marriage.
"I am not scared of Tebogo Thobejane. She must not even think about coming for me because she knows I've got those recordings. To think I always felt sorry for her when they were always bullying her. She is a very vile human being. She knows exactly what she did in my marriage," Lerato Kganyago said.
Tebogo, who was emotional when speaking to TshisaLIVE, shed light on Lerato's comments, explaining she had a conversation with the Metro FM presenter's husband, Thami Ndlala, who then allegedly sent an edited version of the recording to his wife.
"I had a conversation with a friend, or someone I thought was a friend. I have never been with Thami sexually. I am in fear for my life. Anything could happen to me. I am getting bullied again."
Tebogo said she's received direct messages on her social media from people labeling her a "home wrecker".
"It doesn't matter what I did. She's got brands behind her but was willing to sacrifice all of that to take me down. That conversation was between me and Thami Ndlala. Nobody would have known about it if nobody went on social media, but now it's a big drama. I now have to explain to a 15-year-old how I ruined somebody's marriage."
Tebogo claimed the constant social media trolling has caused her to change schools for her son twice this year, and she is allegedly in a court battling with a school in Fourways, Johannesburg over R160,000 in fees after she removed her son in the middle of the year.
"I'm fighting for my child. I'm tired."
Tebogo said she wants to shift the focus to her positive ventures, including her work with the Botlhale Foundation to decrease the prevalence of bullying and promote a safe online environment.
The foundation is set to host a gender-based violence and femicide event on November 25 to empower people who've been victims of abuse on how to approach life and protect themselves.
"Women get bullied on social media, then they get bullied in the house, then they get scared they will be laughed at. We are victimising each other because of what is happening online."
Lerato told TshisaLIVE she preferred not to speak about her private life but felt Tebogo had bullied her.
"I think it's ironic that she would say something like that after the derogatory things she said about me, which is bullying. She's the one bullying me. She's the one who said derogatory things about me to my husband and I have it on record. So she is the last person to speak about bullying."
Addressing claims that Tebogo had an affair with her husband, Lerato said those were merely social media rumours.
"The thing about an affair, I don't know where it's coming from. It's not from me. I think it's just people making things up about whatever, but I definitely know that my husband did not have an affair with Tebogo."