Tbo Touch gives Zola 7 his flowers
Tbo Touch gives Zola 7 his flowers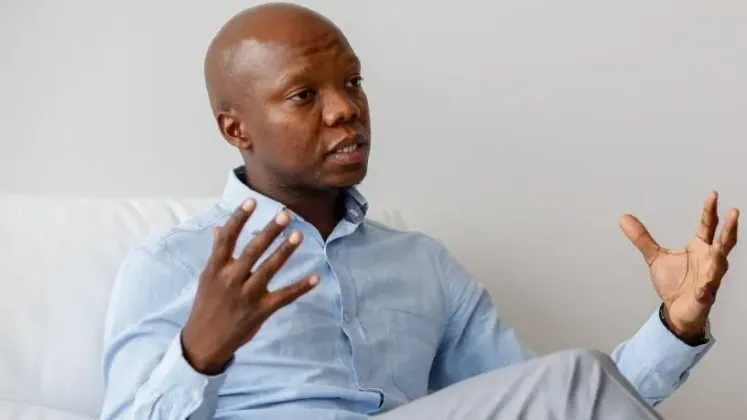 Singer Bonginkosi "Zola 7" Dlamini has gained a special place in the hearts of many people, and one of those people is media personality Tbo Touch.
On Saturday, Zola 7, who was also a surprise guest, performed at Metro FM's Legends Night concert.
Metro FM presenter Tbo Touch recently praised Zola 7 for making a huge comeback. In his Instagram post, he described Zola 7 as a fighter and a pathfinder.
He said that one can never mention urban evolution without mentioning Zola 7's name.
Tbo Touch wrote: "We serve a God of 2nd, 3rd, 4th chances, we can never reflect on the evolution of urban culture and not mention Zola's name. Every Friday from 4pm to 5pm on #thetouchdown @metrofmsa we do the legends hour. This event is the culmination of consistent quality radio driven by life-changing features.
"Many thought he will never walk, sing and perform ever again but sometimes life has a way of reminding us that God is on the throne. #Legendsnignt #whatatimetobealive."
In another post he wrote: "When God says YES no man can say NO! Zola is a living testimony of our times. #legendsnightconcert was mad trill."
His words were echoed by his fellow colleagues and his fans.
Tshepo Ranko commented: "The grand moment, announced by Tbo Touch. ZOLA 7. The icon. No one believes in ikasi more than this champion, he's saved us from ourselves, from drug abuse, alcohol abuse and everything negative. As'bonge, Ghetto Fabulous. #ANightWithLegends."
Sir Njabulo wrote: "Never seen this guy perform, can he just tour the country once again!!?? We was too young during his era."
Phuthi said: "I am still a number 1 fan."
The purpose of the event was to celebrate legends, particularly in the music entertainment industry.
The event saw some industry giants such as Mdu, Thebe, Oskido, Arthur, and Kabelo performing.