Tamia leaks Andile Mpisane's proposal message; the same time Sithelo Shozi was pregnant (Photos)
Tamia leaks Andile Mpisane's proposal message; the same time Sithelo Shozi was pregnant (Photos)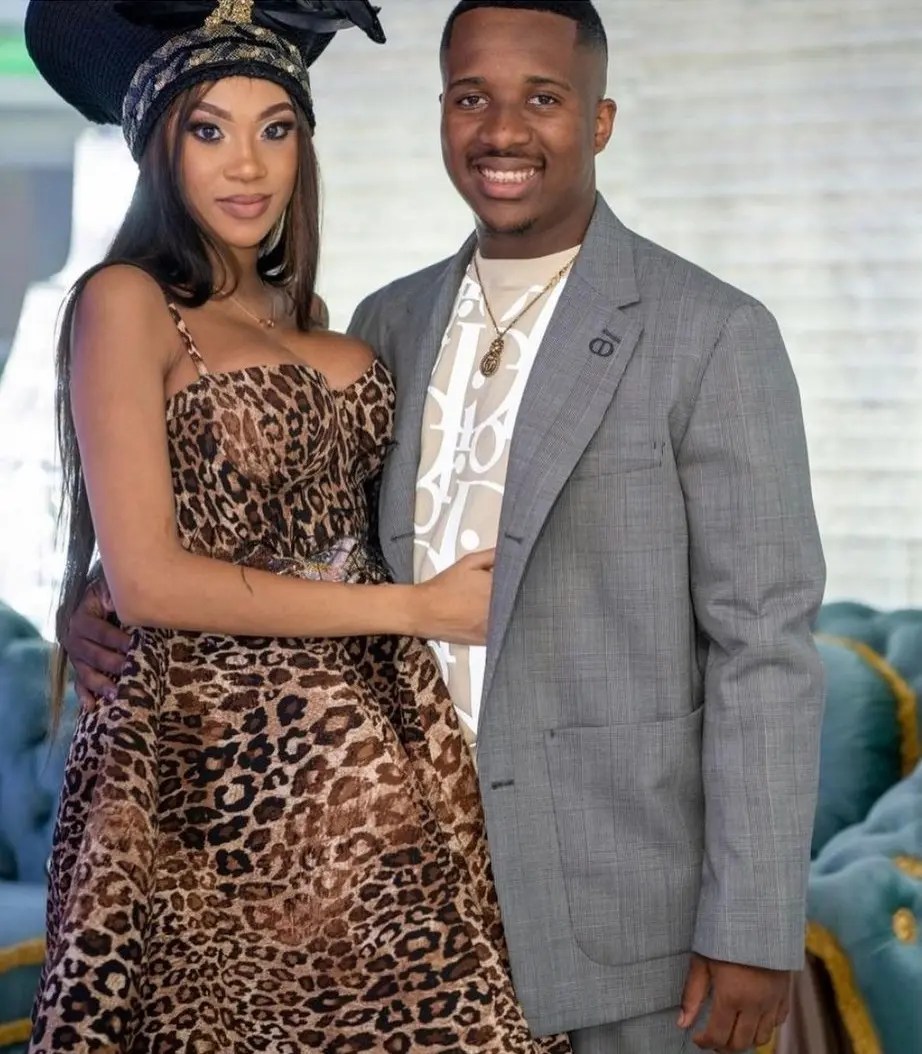 Contrary to popular opinion, Andile Mpisane and his wife Tamia Louw Mpisane have been together for at least ten months. Mzansi social media users were shocked to learn that Andile proposed to Tamia back in March 2021, when his baby mama Sithelo Shozi was pregnant with the couple's second child.
The 20-year-old Royal AM chairperson shocked the country last month when he dumped the 27-year-old mother of his two children without any notice and married Tamia Louw instead. At the time, many were thinking that Andile would marry Sithelo after he had gifted her an ultra-luxury BMW vehicle.
Andile's relationship with 25-year-old Tamia also caught many unaware, as they had no clue that the pair were in a serious relationship. However, Tamia has let it slip that the two have been in a serious relationship going back at least ten months. This includes the period when Sithelo was pregnant with her third child and the couple's second.
In fact, Andile proposed to Tamia via text in March 2021. Many social media users have expressed shock at the fact that multimillionaire businesswoman Shauwn "MaMkhize" Mkhize's son continued his relationship with Sithelo as if nothing was going on on the side.
A few months after the proposal, in July 2021, DJ Sithelo had a baby shower to celebrate baby number two with Andile Mpisane.
In November 2021, Andile Mpisane bought his baby mama a BMW M4 luxury vehicle. Then in December 2021, Andile shockingly married Tamia Louw after dumping Sithelo Shozi. Many have been left struggling to comprehend what was happening in Andile's head.
Below are a few reactions from social media:
Okay so naye Tamia was okay with him being with fruits until the day they said I do, I mean it didn't bother her at all that her future husband is with someone else while planning their big day? Yoh ay mhlampe imina owrong 😞

— Nokuthula Gumede (@Nox_Qwabe) January 17, 2022
Wasn't the dj pregnant during this time? 😭😭 ah can't believe life gave her a reserve card for what she did years ago https://t.co/9zwL5ACE8W

— L K M. (@Lethabo_KM) January 17, 2022
Zulu gents are scary, time S*th*lo was pregnant…wehhhhh.💔 https://t.co/U8ZgM0v9CR

— Upper Echelon🇸🇿 (@drinagotgrills) January 17, 2022
Haibo was Andile not dating Sthelo like two months ago?bathong mjolo kante osleg yana?

— Nolukhanyo Mzozoyane (@NMzozoyane) January 17, 2022
after God fear men https://t.co/LHDpHayqPz

— ❤️Last Born ka-Ma❤️ (@PhumlhaGwamanda) January 17, 2022
She posted a baby after, ke ngwana wa DJ ori? https://t.co/8FItz2GUw5

— Kene❤️🖤 (@Notyatyi) January 17, 2022