Suspended eThekwini city manager Sipho Nzuza heavily bashed, hospitalised after having sex with married woman
Suspended eThekwini city manager Sipho Nzuza heavily bashed, hospitalised after having sex with married woman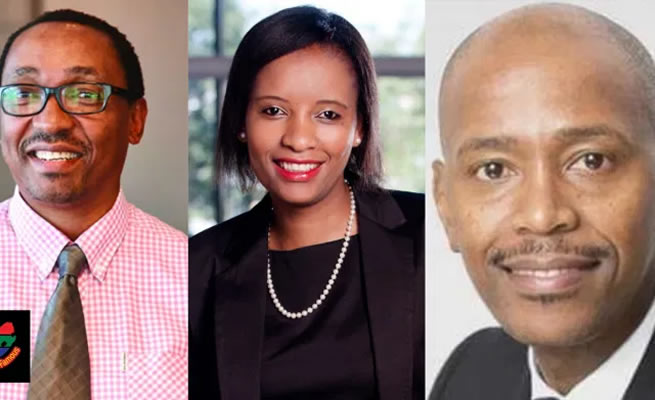 Suspended eThekwini city manager Sipho Nzuza is in critical condition in a Durban hospital after allegedly being beaten up on the orders of tech tycoon Sbu Shabalala — whose estranged wife, Neo, Nzuza is living with.
Lawyers representing the Shabalalas, who were regulars on the Durban social circuit before their marriage fell apart four years ago, were in court on Friday after Neo — a business consultant — sought an urgent interdict against Sbu, founder and CEO of Adapt IT.
This after Nzuza, with whom Neo has been in a relationship for about a year, had to undergo emergency surgery after he was allegedly beaten up by a gang of armed men at Neo's home in the upmarket Zimbali estate in Ballito last Saturday.
Neo claims in an affidavit that on her estranged husband's instruction, five heavily armed men "brutally" assaulted Nzuza and threatened her and other friends. She says she now lives in fear for her life, from him and his "hired guns".
Sbu's company, a major player in the tech world, has annual turnover close to R1bn. It is now the target of an R800m takeover bid by Huge Group.
In terms of a final order granted on Friday in the Durban high court by KwaZulu-Natal judge president Achmat Jappie, Sbu — who now lives in Bryanston, Gauteng — has been restrained from entering the Zimbali property, from personally or indirectly assaulting, threatening or intimidating Neo and from "eavesdropping" on her by bugging her phones.
An interim interdict was also put in place preventing him from selling their Zimbali property. He was ordered to pay costs on a punitive scale.
Sbu consented to the order, which was negotiated between the couple's legal representatives.
Approached for comment, his attorney Trish Offermann said he did not wish to comment further but she noted that the order states Sbu agreed to it "entirely without prejudice and without making any admissions regarding the allegations".
During the brief hearing, advocate Sian Clarence, for Neo, said that as a result of the attack, Nzuza had had his spleen and part of a kidney removed and remained in critical condition in intensive care.
In her affidavit Neo, who was once a director of audit firm KPMG and now runs a company she founded called Governance Management Consulting, says she and Sbu were married in 2005 but had led separate lives for the past four years.
They are at present embroiled in a legal dispute over money. Neo is claiming half of Sbu's assets, which she says amount to more than R133m.
But Sbu is only willing to transfer the Zimbali property into her name in five years' time.
Neo says in her affidavit that Sbu had been aware of her relationship with Nzuza, who is separated from his own wife, since October last year.
She says Sbu had admitted to both her and her father that he had installed listening devices in the Zimbali property and had hired private investigators to follow her.
Neo accuses Sbu of confronting her shortly after finding out about her relationship with Nzuza and threatening "to destroy my life as well as Sipho's life".
On Friday evening, April 30, she hosted a small dinner party. Nzuza, who has lived with her since February, was present along with four other guests.
At about 9.30pm, she received a text from Sbu saying the estate management association had received a noise complaint.
"The text message shows that he was aware that Sipho, together with other friends, were present. This is due to the fact that there are still currently listening devices installed by him on the property," the affidavit reads. Neo says she was sure there had not really been a complaint. She phoned the management association offices and was told that Sbu had laid the complaint himself. A security official had followed up but could hear no noise.
She says her friends all slept over and the next morning she heard "loud footsteps" coming up the stairs to the master bedroom.
"I was confronted by Sbu together with five heavily armed men. They were armed with large automatic rifles which looked like AK47s, handguns and batons."
She was shoved into an adjoining bedroom and, with a gun to her head, was instructed to stay there.
"He then instructed the gunmen to go into the master bedroom. They brutally assaulted Sipho."
She says that after the assault he was dragged down the stairs.
According to the affidavit, Sbu and the gunmen allegedly took photographs of the assault which they circulated on social media and WhatsApp groups, including high-level "ANC groups".
Neo says Sbu sought in the posts to "portray himself as a victim of my infidelity".
At one stage, she says, three of her friends were also held hostage in one bedroom before being chased out of the house.
Neo says she was left alone with Sbu and one of the gunmen. He said to her: "I have given you seven months to sign [an agreement in their legal dispute] and you haven't. You have 30 days to sign."
She claims the gunman asked if she too should be assaulted but she was "granted a reprieve" on the basis that she would sign the agreement.
Neo says Sbu and the gunmen left quickly after Nzuza's own bodyguards came to his assistance. Nzuza was admitted to the intensive care unit of a local hospital.
The day of the alleged assault, May 1, Sbu posted a picture of himself and his new girlfriend on social media, saying she was "the right one", Neo says.
She says she tried to lay a charge of assault but the police told her she had not been physically beaten and they were only prepared to open a domestic violence case.
"My life is in imminent danger," she says in the affidavit. "I am too scared to return home and am living with a friend."
The three friends submitted affidavits supporting Neo's version of events at the Zimbali property.
Nzuza is out on bail of R50,000 after being arrested in March last year in connection with a corruption scandal over a Durban Solid Waste tender.
KZN police spokeswoman Capt Nqobile Gwala said no case had been opened with Umhlali SAPS.
"A follow-up will be made with the complainant to get more details of what transpired and be assisted to open the case."