Students sponsored by Ace Magashule to study in Turkey evicted
Students sponsored by Ace Magashule to study in Turkey evicted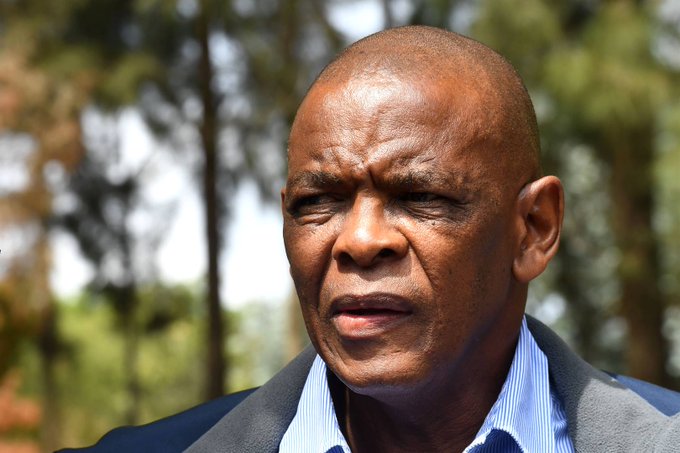 Suspended ANC secretary-general Ace Magashule has left SA's mission to Turkey red-faced after the students his foundation sponsored to study in that country were evicted from their residence and left with nothing to eat.
Officials from the embassy in Ankara had to fork out money from their own pockets to put the 21 students up in two tiny two-bedroom apartments after they were evicted, leaving some sleeping in a park.
A mission report from the embassy, dated September 5, states that Magashule's promises to pay the owner of the private Bogazici Student Dormitories "were unfulfilled" and that it was "concerned that this matter will attract media attention and put South Africa in a bad light".
"In May, the Mission warned of an impending costly and embarrassing consular situation … For the students to find themselves in the streets is due to the continued empty promises by the Magashule Foundation," the report says. There were also "unconfirmed reports that some students were … now renting an apartment which they fund through pr0stitution".
The students, who the Sunday Times met in Istanbul this week, were sponsored to study at the private Bahcesehir University. They are now anxious about what they will face tomorrow when the booking of the flats they have rented runs out, and they again find themselves on the streets.
Aged between 20 and 28, the students have completed three years of study and have one year left, and are desperate to complete their qualifications.
A male student who asked not to be named said after they were evicted he slept on a bench in a nearby park. Others slept on the ground on their clothes and belongings.
"It was humiliating," he said. "The security guard at the park showed us a place where it was warmer, between two buildings in the park. We slept there for two nights before an official at the embassy gave us some money for these two tiny apartments. But we don't know where we are going tomorrow."
Another student said: "Every day we are stressed. We don't know where we will be next and what will happen to us."
He said they were so hungry they pooled the little money they had for food.
Magashule did not respond to calls and text messages seeking comment.
Department of international relations & co-operation (Dirco) spokesperson Lunga Ngqengelele confirmed the Magashule Foundation students were stranded in Turkey and that officials were intervening.
"Currently the students are accommodated at two low-cost hotels at the cost of the embassy officials while the relevant stakeholders are being engaged … Dirco has written a letter from the acting director-general to the department of higher education & training to seek ways and means of possible co-operation in resolving the matter with a long-term solution and we are awaiting their response … The department has written a letter to the Magashule Foundation on this matter and we are awaiting their response."
The students, who said they had been recruited during ANC campaigns, arrived in Turkey in 2017. One, who asked not to be named, said he had approached Magashule for help to study at university because he couldn't afford to do so but had good marks.
Another said Magashule "met my parents on the campaign trail and promised them he would help me go to university".
Magashule, who was Free State premier at the time, had previously sent students from the province to study at the Bahcesehir University, where tuition fees are now an average of $7,900 (R112,000) a year.
In September 2017, Magashule was conferred with an honorary doctorate by the university for being a "revolutionary leader, guide and mentor who has worked throughout his life to eradicate poverty through education in the South African province of the Free State". It was at that ceremony that Magashule was introduced to Mehmet Kara, the owner of the Bogazici Student Dormitories.
Kara said Magashule owed him €800,000 (more than R13m) after not paying his bill for 32 months. He said he had made a gentlemen's agreement with Magashule because he was introduced to him as the Free State premier and believed he could be trusted.
"What kind of people are these? They make you feel like they are your friend, they laugh with you, and they delay and delay for three years," said Kara. "I believed that he was a big guy in the government."
The last time he spoke to Magashule was through a translator three weeks ago. "I called him to ask him what was going on and it got heated. Ace said he was prioritizing the university fees and paying the students' stipends. It was like he was saying 'I don't have time to pay your rent, you are not important.' I'm just disgusted," Kara said.