Student who was beaten up by actress Phindile Gwala 'for taking videos of her' speaks out
Student who was beaten up by actress Phindile Gwala 'for taking videos of her' speaks out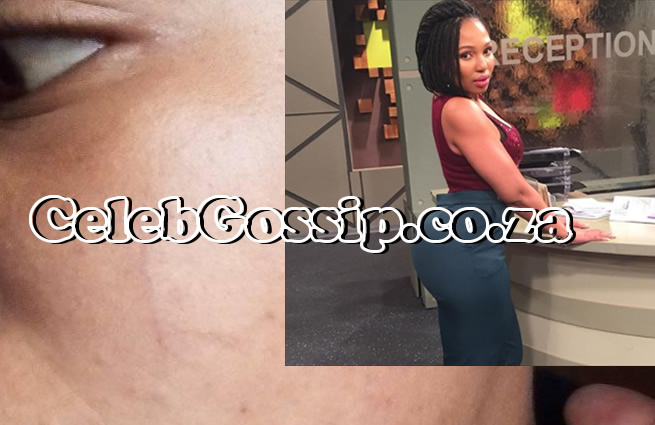 Actress Phindile Gwala has gotten herself in deep trouble over a recent incident in which she assaulted a fan for allegedly 'taking videos of her'.
Nompilo Mkhize, a student, alleges that, while at Cubana in Pietermaritzburg Phindile came out to her while she was taking a video outside waiting for her friend and started shouting at her assuming she was recording her.
She grabbed her phone and went straight to her gallery and deleted the first video she found. It didn't end there while she was still confused, she smashed the phone to the ground and after that, scratched her face and took off with her driver.
The distraught fan posted the whole incident on Facebook;
Last night I went to Cubana in Pmb, walked out when they were about to close and like I was doing the whole night I started taking videos outside while I was waiting for a friend,I was about to stop the video and request for a ride home when Phindile Gwala(known as Nonnie on Muvhango also as Nkululeko's girlfriend on Imbewu) walked out,she came at me with her friend shouting "nangu omunye" assuming I was taking a picture/a video of her I think,she grabbed my phone from my hand,went to my gallery and deleted the first video she found,her friend kept shouting "awuceli ngani" and I was still confused by that when Phindile smashed my phone💔wayithatha wayiphihliza ngibhekile
😢i phone engaysebenzela kanzima ukuthi ngiyithenge,i phone that has everything from school work to my documents that I use to apply for jobs. After smashing my phone she grabbed me and scratched me on my face😭kubuhlungu uma sizolinyazwa abantu esibakhonzile nesibukela kubona💔ngyabonga kakhulu sis Phindile ukuthi ngenxa yakho angisenayo i phone yoku attend ama online classes and to also get my assignments done, ngyabonga ukuthi ngizwe ubuhlungu ngenxa yakho ngoba ubuhle nezinto ezinhle zifanele wena kuphela💔okubuhlungu kakhulu ukuthi when I wanted to speak to her and try to understand the reason behind smashing my phone after she had deleted 'the video' the person who was driving her who is a well known guy la ePmb drove off,uma sizama ukukhuluma naye wadelela,he drove off and was also encouraged by one of the bouncers to do so.💔ngibuhlungu kakhulu
😢
😢