'Stop asking me for money', Lamiez Holworthy pleads with family members
'Stop asking me for money', Lamiez Holworthy pleads with family members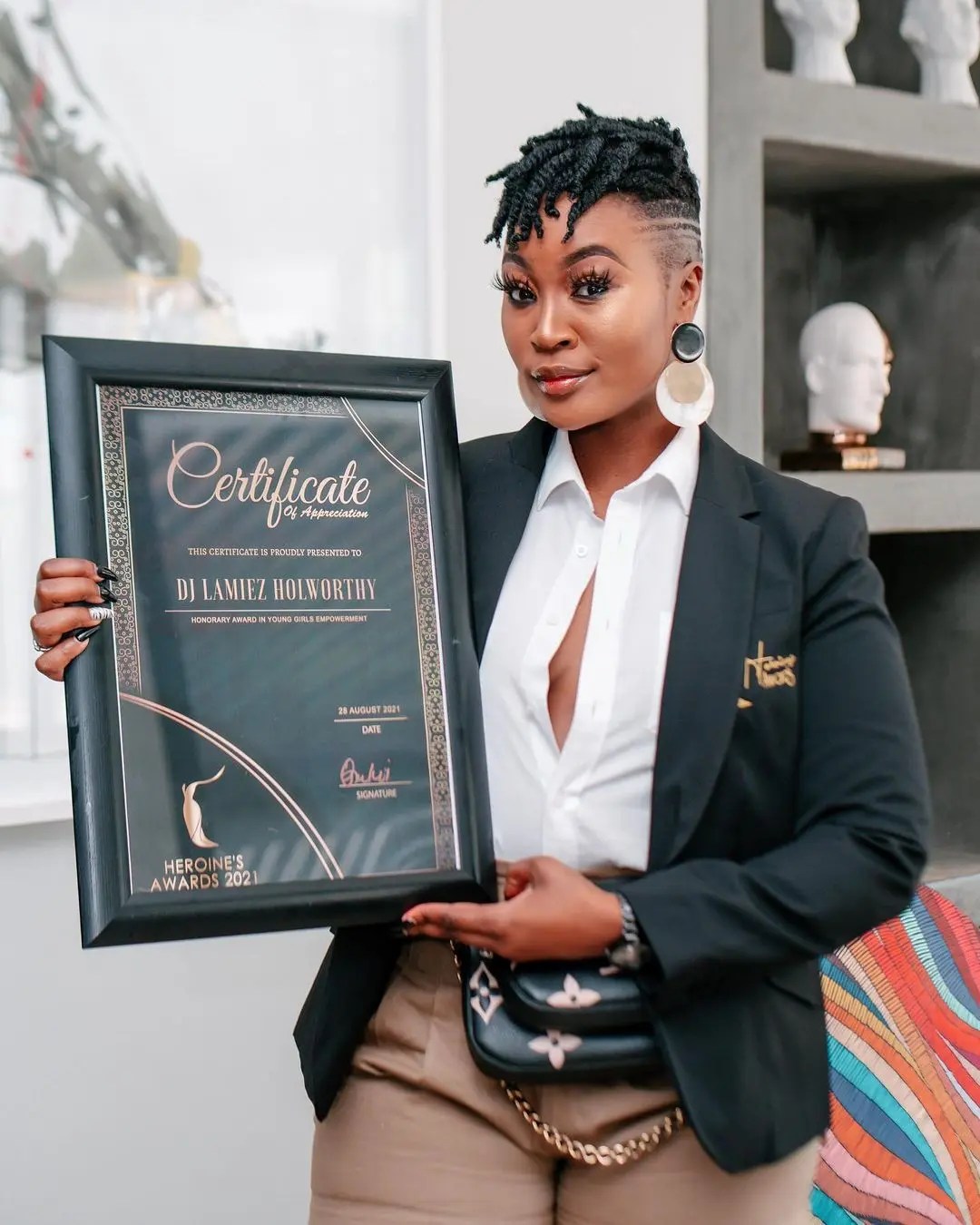 Lamiez Holworthy is done rendering financial help, as she claimed to be without money. The DJ vexed out on her Instagram stories, though the message wasn't explicitly directed to a person.
Lamiez is famously known to be a philanthropist as she's never tired of helping people, but it seem the table has turned, as she's tired of people who request money.
"Do us all a favour and stop asking me for money. I don't have it. Just like you, I have problems and responsibilities of my own. Thanks," the DJ wrote.
Lamiez has been working from home as she's reportedly down.
The star recently lost someone who was like a younger brother to her, which got her taking a break from social media.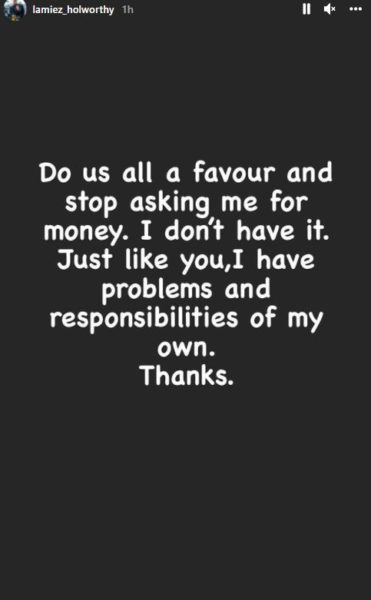 The death of the aforementioned young man named Blackie, shook the mzansi industry, but Lamiez expressed much hurt on social media.