Stoan Seate Reveal Shocking Details On Mac G's Podcast
Stoan Seate Reveal Shocking Details On Mac G's Podcast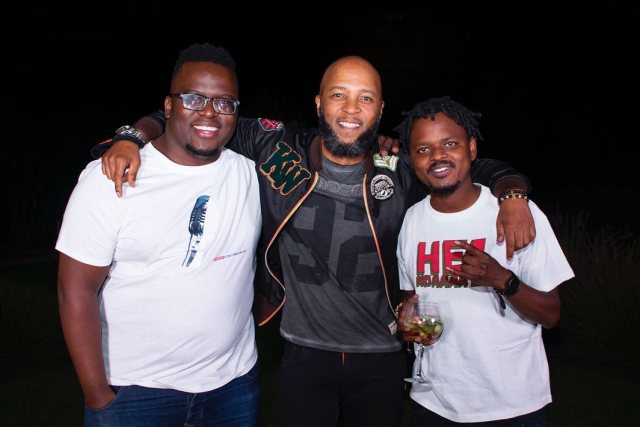 There's never a dull moment on Podcast And Chill Mac G. In Thursday's episode Mac G had legendary South African musician Stoan Seate and they touched on many topics including, Bongo Maffin, Motswako, the music industry and Michael Jackson.
During their chat, Stoan opened up about an accident that almost destroyed his entire future
Stuck in Maftown at the time, I had a case. I caught a case 'Kilo ba dropa bo Thebe' because Oskido and Christos were coming to play." Said Stoan. "I asked my mom for her car – I don't have a license. We go buy a case of beers. I'm supposed to go and drop off the car and then come back to join them.
Instead of returning the vehicle home, he got excited and wanted to show off. "Ke tsipe tyre go ba bontsha majita, ka le tshwara levili." He continued.
"The lights come around and these two girls are crossing the road. As they cross the road, they see the headlights swing around and they panic – so they run onto the road. I try and avoid them and go left and the one turned back. Ka mo shapa ka koloi. She hit the windscreen and disappeared under the car."
This led to the Bongo Maffin star's arrest. "I got arrested that night on potential charges, I thought it was going to be a culpable homicide because I thought I had killed her. Luckily she came out with minor injuries but because I had to deal with the case for all that time. And I was lying to my mother and said I was coming to school, I knew we were coming to Oskido man."
Watch the full interview below and let us know which moments stood out for you.