Springbok captain Siya Kolisi hangs out with Nandi Madida – VIDEO
Springbok captain Siya Kolisi hangs out with Nandi Madida – VIDEO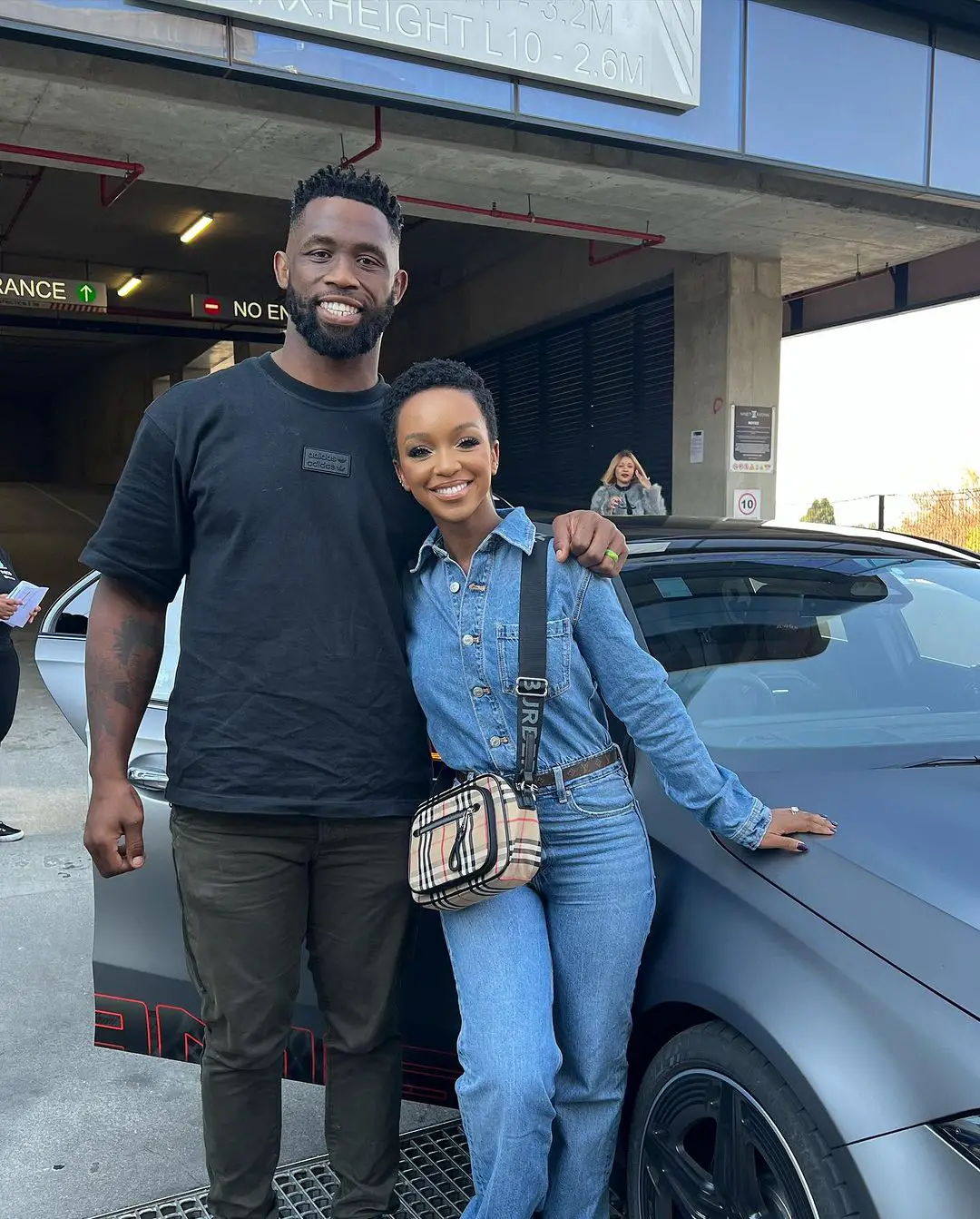 Professional rugby union player Siya Kolisi had South Africans more than convinced that he is a vibe after his viral videos with Nandi Madida and her son during a Mercedes-Benz event went viral.
The France-bound rugby star attended the recent Mercedes-Benz SA Street King event in Sandton, Johannesburg, and had the opportunity to hang out with Zakes Bantwini and his family.
However, during Bantwini's set, Kolisi took to the dance floor and pulled some of his dance moves as he cheered Nandi Madida's son.
Many were more than impressed with Kolisi's gestures. After all, he is such a vibe. Taking to Instagram, Nandi Madida posted a heartfelt post to Siya Kolisi, who is Europe-bound after being released by the Sharks.
Watch as they dance together:
Nandi, who refers to Siya Kolisi as uncle, posted: "@Siyakolisi brother, I'm so proud of you and wishing you all the best in France. God bless you, @rachelkolisi, and your beautiful family .
Kiraak Scene 🤣 YouTube Shorts 2023 Golden Hyderabadiz Latest Hyderabadi Funny Video
"@ShakaMadida and Uncle @siyakolisi jamming to @Zakesbantwini and Myself and Siya wondering who the HELL is Asanda ?"
During the event, Siya Kolisi also had the opportunity to pose for pictures with Nandi Madida and other brand friends. However, Nandi also wowed South Africans with her driving skills.
Taking to Instagram, Kolisi also shared a short video while Mark Raine drove him.
He recently hogged headlines when his viral video styling his daughter's hair made rounds on social media. Doting dad Siya Kolisi also took to Instagram to support his wife's call for diversity in salons.
Rachel lashed out at the lack of diversity in salons when it comes to catering to different hair types.
Rachel Kolisi posted: "We had gone to a few places this day trying to get a haircut for Nic after being told 3 times 'we can't cut hair like that' found a spot where all of our hair was celebrated, and my goodness we loved it! Generally, just feel salons could do better, and diversify ‍♀️."