South Africans Refuse To Forgive RHOD Star Nonku
South Africans Refuse To Forgive RHOD Star Nonku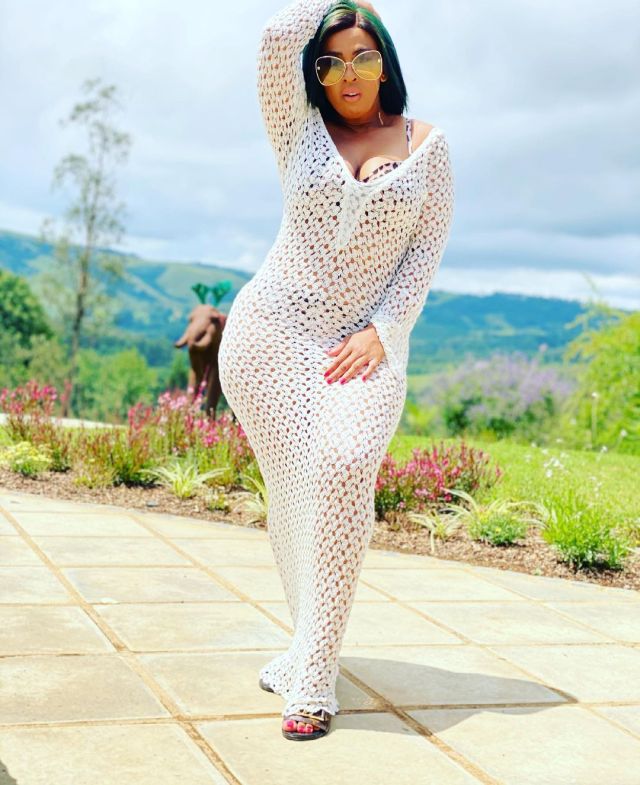 Viewers finally got to see the highly anticipated Real Housewives Of Durban (RHOD) reunion this week. The two-parts reunion aired yesterday hosted by the TV and radio presenter Phat Joe.
The reunion left fans livid at how The Williams treated Ayanda. Nonku's mom made an appearance at the reunion saying she got a special message for Ayanda from Mr. Williams, Nonku's father.
She said Mr. Williams wants Ayanda to pay damages for Sfiso and Nonku's daughter Nothile. She said this was Sfiso's wish before he passed on.
Tweeps did not waste time to drag Nonku and her mother, many pointed out that there was no need for Nonku and her mother to address the issue on air. @TumeloMoipolai tweeted: "Nonku and her mom even the father!!! Are horrible, to pay for damages as if Ayanda was the one who made Nonku pregnant and to talk about an issue like that on live television, who the hell do they think they are Loudly crying face for sure Ayandas boys were so sad seeing mom like that."
Nonku stated on the show that the reason they felt it was okay for them to address the matter on screen was that the matter was first brought up on the show.
Here are more reactions from Twitter
I'll never forgive Nonku's Mom for doing this to Ayanda💔😓 im so Glad Phupho was there ukulwela usisi wakhe🙌🏼❤#RHODurbanreunion #RHODurban #Ayanda pic.twitter.com/8LVfeBW40v

— Tsitso🇿🇦 (@Tsitso_Msomi) May 1, 2021
It's not about NOTHILE but NONKU'S OBSESSION over SFISO NCWANE. The disrespect of the little kindness that Ayanda has shown.

Even for NONKU's mom to act so immaturely, disregard cultural practices and use such platforms to advance such.

DISTASTEFUL SANA. VERY #RHODurban

— That's Your Problem (@tshezi_bm) April 30, 2021
While gogo Smurf is talking about Ayanda paying damages. Nonku sat with a straight face while her mother did her dirty work. For Pastors Nonku & her family are disgusting! Ayanda doesn't deserve this!#RHODurban pic.twitter.com/WF6vxHOVj2

— Just Sam (she/her) (@JustSam_rsa) April 30, 2021
Fans were also disappointed by Kgomotso Ndungane's absence at the reunion. Kgomotso previously told TrueLove Magazine that she did not have any plans to move forward with the show after the first season.
"The season has come to an end and everyone is leaving to continue with other commitments. It was great to be part of the show, meeting all the ladies and the production team as a whole. It's been a great experience. The plan for me was always to do one season and move on to something else," she told the publication.
Speaking to Newzroom Africa this morning, Kgomotso said she did not make it to the reunion because she was mourning the loss of her loved ones at the time of the reunion shooting.
Fans have also welcomed the good news that the show will be playing on Mzansi Magic every Sunday at 7 PM from May 2.
Mzansi Magic shared the news on their website: "…we are thrilled to bring The Real Housewives Of Durban S1 (RHOD) to our viewers every Sunday at 19h00 from the 2nd of May. The Real Housewives of Durban is set to keep viewers glued to their screens as the beautiful ladies will open their doors to share their daily lives of conspicuous consumption and splendors."