South Africans react to woman whose boyfriend surprised her with a new car
South Africans react to woman whose boyfriend surprised her with a new car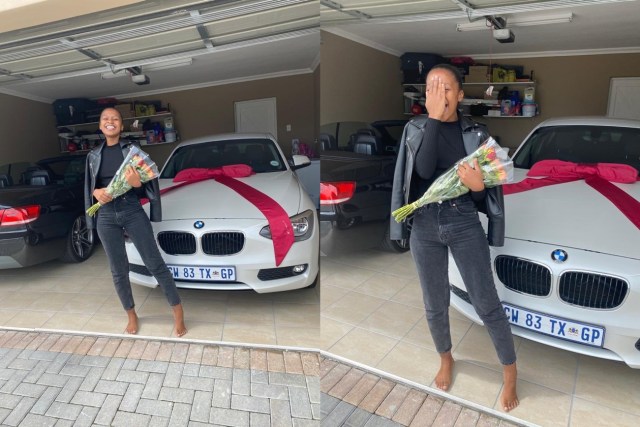 South Africans were thrilled by a young lady who got a huge surprise from her man ahead of Valentine's day.
The young lady shared a screenshot of a chat with her boyfriend, who requested that she comes home immediately after work.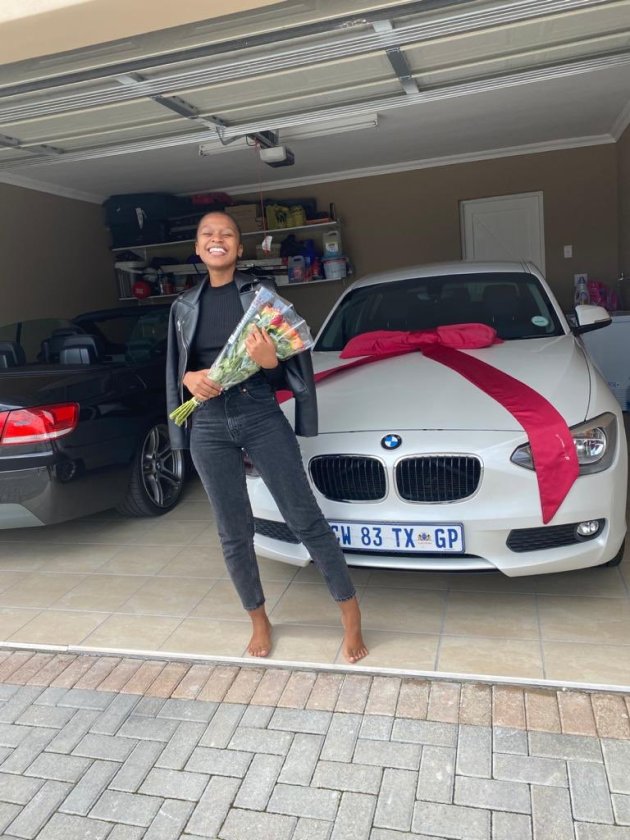 Upon getting home, her man surprised her with a new BMW car, and her expression was totally lit.
"Guys, please look at what my man did!" she captioned the post.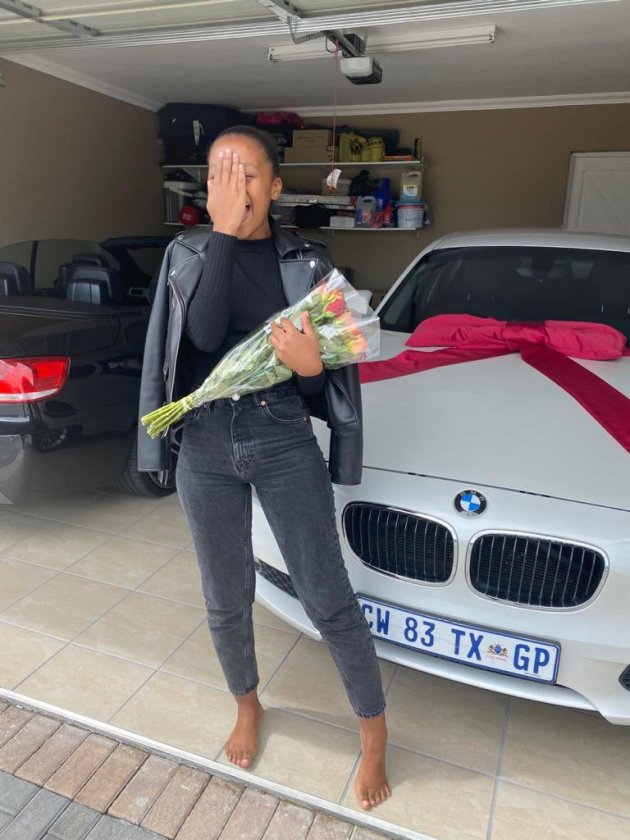 Trust Mzansi Twitter to do the talking all day. Even the content grasped the attention of SA Minister of Transport, Mbalula Fikile.
Guys, please look at what my man did! 😭😭😭❤️❤️❤️❤️ pic.twitter.com/TjWwqOWbSB

— Mrs Wife (@_nomangesi) January 27, 2021
Congratulations Mrs Wife🎊🎊🎊…. Quick question, can I have co ordinates of the prayer you used? pic.twitter.com/QHbmeMfEKb

— Only_Sekitla (@MaboeaSekitla) January 27, 2021
I hope my girlfriend doesn't see this. pic.twitter.com/X1VZ9Q6a3Q

— Ntando (@sshanron) January 27, 2021
I feel sorry for my girlfriend shame🤦🏾‍♂️ she'll only see this on videos. pic.twitter.com/Pc62skEdJB

— Error 404 🐐 (@Adam_Worldwide) January 27, 2021