South African rappers team up to create a new trap banger titled 'Bank Account'
South African rappers team up to create a new trap banger titled 'Bank Account'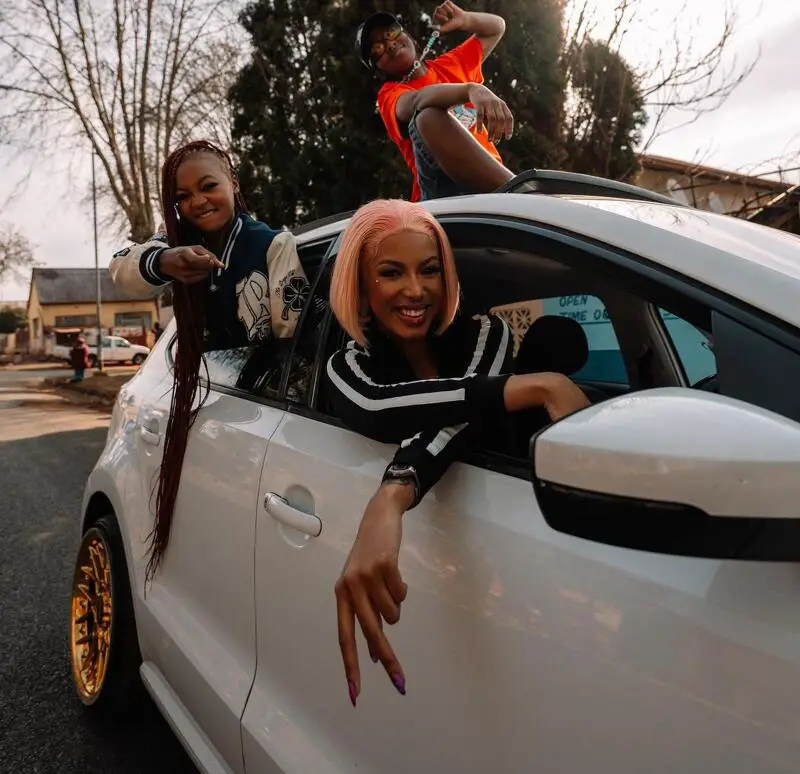 South African rappers Scumie, K Keed, and Buzzi Lee have teamed up to create a new trap banger titled 'Bank Account'. In honour of Women's Month, Scumie, K Keed, and Buzzi Lee came together to showcase their skills and deliver a fresh new sound that proves why they have become some of the most notable names in the South African hip-hop scene.
"Bank Account," a track that features no hook and delivers bars upon bars from start to finish.
K Keed breaks the ice with her unique style of rapping, while Scumie slides into her verse smoothly with an explosive intro and style on her verse.
Buzzi Lee ends the track with a heavyweight Vernac verse, all brought together by Moëtt's production. The process of working together was nothing but positive for the collaborators, with the energy being just right.
"It was a masterpiece waiting to happen," says Scumie.
"Everything about the collaboration just made sense because nothing is better than an all-female collaboration from production to execution," adds K Keed.
With the collaboration, the artists aim to showcase women in hip-hop who write good raps, know how to make music, and diminish the narrative that female rappers are not able to rap.
"We released the song in Women's Month because the three voices on the song are those of women, and we are young females running the game in our lanes," explains Buzzi Lee.
"That speaks to today's women in that we are not competing because we are all different, but we are using our different styles to make one sound come together," she adds.
K Keed further explains that 'bank account' speaks to the women of today by encouraging other females to be independent and chase their bags.
"In a society where it's the norm for a man to be the provider, whereas the woman stays at home and expects the man to provide, a bank account evokes the feelings of self-reliance that motivate women to be their provider."
The rappers have also released a Sportscene/Redbat-endorsed music video accompanying the song.