Sonia Mbele Opens up about Finding Love After divorce
Sonia Mbele Opens up about Finding Love After divorce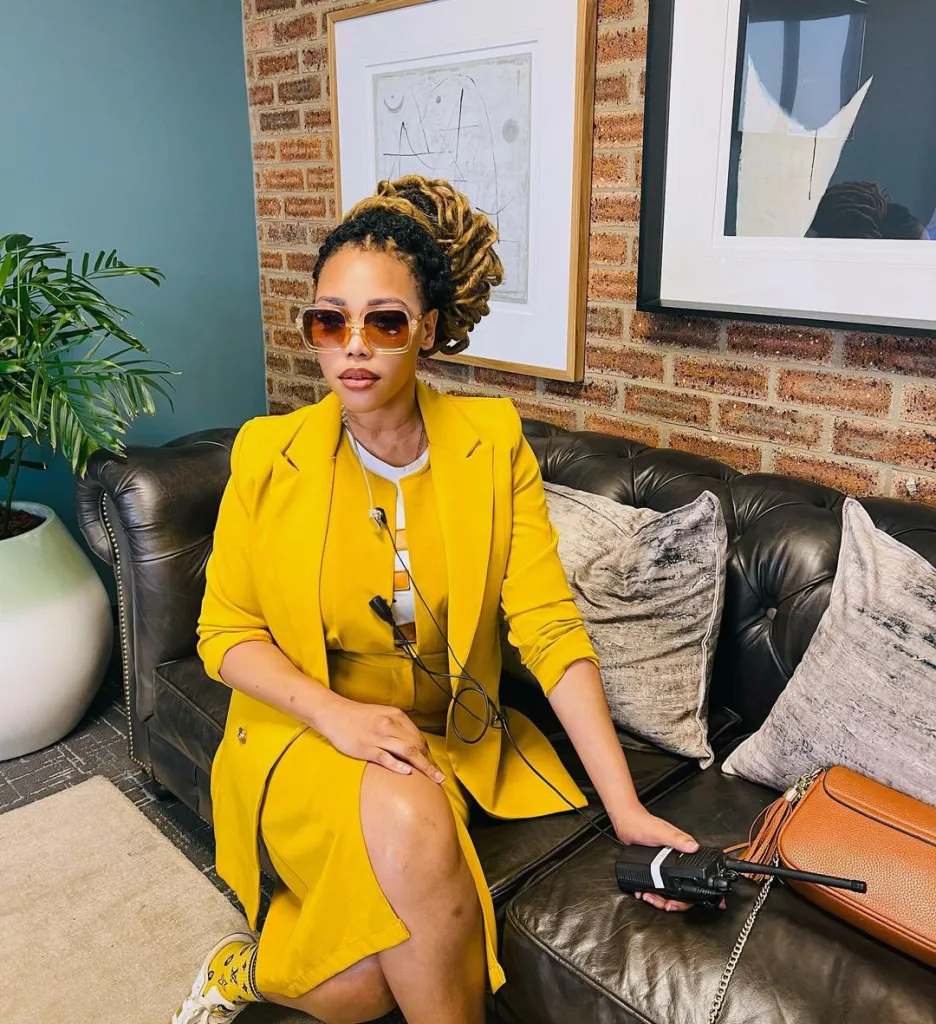 Sonia Mbele has opened up about her love life and how she is coping after the divorce. She recently took to the radio to speak about her divorce from businessman Leslie Sedibe.
Sonia has always been vocal about her failed marriage to the businessman which also saw her quitting her job at Generations.
Speaking to Kaya 959's Dineo Ranaka and Sol Phenduk she said, "You know when something is not working and you still want to make it work in any way. I remember being on the biggest show in the country and not being able to watch it because it made people around me uncomfortable. It became deeper."
Sonia has since found love at the hands of her American bae who she spoke about in detail in an interview with Zimoja.
"Yes, I am in a long-distance relationship. My man is based in New York. I have been burned and I prefer to keep my love life away from the brand Sonia. It's taken me a few years to understand that I need to protect the things that are important to me. All I can say is that he loves me more than I love him, which is very important to me. I have been through my fair share of hurt and have protected my heart for the longest time. Now it's time to let go. I have learned that it's important to enjoy being loved and enjoy someone who appreciates me for who I am. He doesn't know that back home, I'm called Ntombi and he doesn't care about what I do for a living, he genuinely loves me for who I am. Love is a beautiful thing. I enjoy dating, having fun, and having the small things in life. I am always traveling. I see him almost every month or every second month. Long-distance relationships can be tricky but we make it work. We have been doing great since 2019," she told the publication.
She got married to her ex-husband in 2006 after dating for a couple of years but got divorced after 8 years of marriage in 2014.
The single mother of 4 told Times Liv the reason why her marriage ended. "I don't know of anyone who willingly walks away from their marriage if they still want to make it work. But the truth is Leslie and I were two different people who wanted different things. Yes, we loved each other… I became the person that he wanted me to be and lost myself in the process."
In other good news, Sonia Mbele is going to be a grandmother. Her son revealed on Instagram a while back that he and his girlfriend Reokeditswe were expecting. Donell shared a small clip of him rubbing his girlfriend's belly and said, "can't wait to meet your pumpkin pie." Then he shared another image of them together with their growing baby bump.