Sonia Booth goes on a solo vacation for her 40th Birthday celebration
Sonia Booth goes on a solo vacation for her 40th Birthday celebration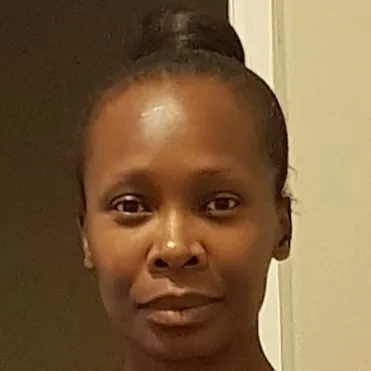 It only took a series of detailed tweets about Sonia Booth's alleged husband's infidelity and the matter of the cheesecake and tupperware for her being best known as the wife of soccer legend Matthew Booth and the former beauty queen, who retired comfortably to raise her two children with her respected husband all of that to change.
Earlier this week, Sonia captured headlines when in a very detailed series of posts challenged the Uyajola 9/9 investigators when she shared how she learned about her husband's infidelity with fellow married woman, Bongani Mthombeni-Möller.
Just when we thought that things could not get any worse, Mthombeni-Möller would add fuel to the fire as the day after Sonia's revelation, she went public on Instagram and went on to share live videos of her returning to the "scene of the crime," Virgin Active with what looked like Matthew also in the background.
Hence it came as no surprise when Matthew then released a statement denying all of his estranged wife's accusation, suggesting that he had handed over the matter to his legal team. A statement which many believed was an affront considering all the proof presented of his alleged infidelity.
But things only got worse when Sonia then shared a video suggesting that Matthew was looking to kill her by planting a bomb in her car. This is as Sonia confirmed that she was currently in the process of divorcing the former Bafana Bafana player due to his infidelity, and what is a divorce if it is not messy? As such, it is no surprise that Sonia would want to spend time away from the drama as she ushered in a new year.
I googled about Sonia Booth's icu experience and came across this published Sept 1 2017 pic.twitter.com/2vYxL9bCOq

— Teacher in Takkies (@So_Sinzable) November 8, 2022
Sonia Booth who has recently faced criticism over her looks as she was continually compared to Mthombeni-Möller, who was dragged for filth over her exaggerated eyelash extensions on Twitter. Is a former beauty queen. A stance which many used to support the fact that she is "prettier" than Mthombeni-Möller.
The former beauty queen is believed to have been born on 12 November 1982, which made Saturday, 12 November 2022, her 40th birthday. As such, the personality took to Twitter to share how she was spending her special day. It seems that Sonia opted to go on a solo vacation to reflect on her milestone birthday and probably how her life is not what it was last year.
Moreover, the video she did share on social media on her special day was one that arguably was just another middle finger to Matthew. This is as it was a voice note from her two sons with Matthew, Nate and Noah. In the voice note in question, you can clearly and purposefully hear the boys affirm their support for their mother during her trying times. A stance which suggests that as suspected, they also caught feelings when Matthew did not leave them even a slice of the now infamous cheesecake he made in the middle of the night.
Watch: