Musician Busiswa Gqulu goes back home to appease her ancestors
Musician Busiswa Gqulu goes back home to appease her ancestors
Musician Busiswa Gqulu has gone home to appease her ancestors.
Yesterday she posted a video of herself in a black and white Xhosa traditional outfit at her home in Mthatha, Eastern Cape.
In the video, she excitedly said: "It's important to wear your traditional outfit, burn impepho (incense) so that you can smell nice, make the ancestors and elders happy. Perhaps you might even get married."
In another Instagram post, she wrote that she had visited her home to appease her ancestors.
"Spiritual alignment is a big flex! Don't forget to take time out every now & find the centre. I'm visiting my hometown to do just that!!" she wrote.
In a photo that accompanied the post, she can be seen surrounded by colourful candles. In front of her there's burning impepho, moet and notes.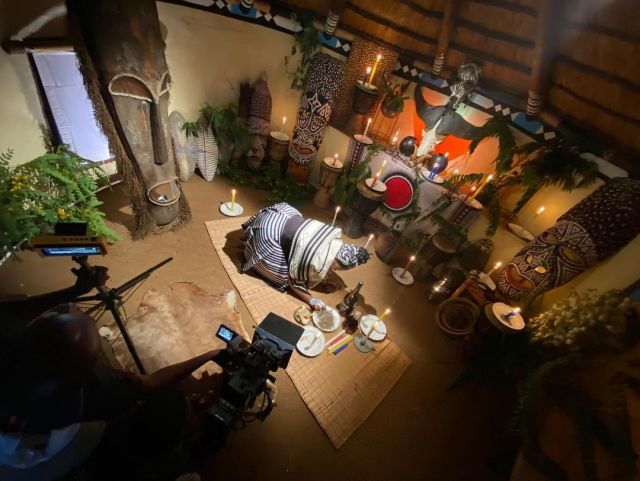 The post attracted different opinions as tweeps questioned the expensive champagne instead of traditional beer.
However, some of her friends and fans congratulated her.
Media personality TT Mbha said: "Camagu."
Ms Prie Mhlauli commented: "So your ancestors have upgraded from drinking umqombothi (traditional beer) to drinking champagne. Akere we're our ancestors' wildest dreams."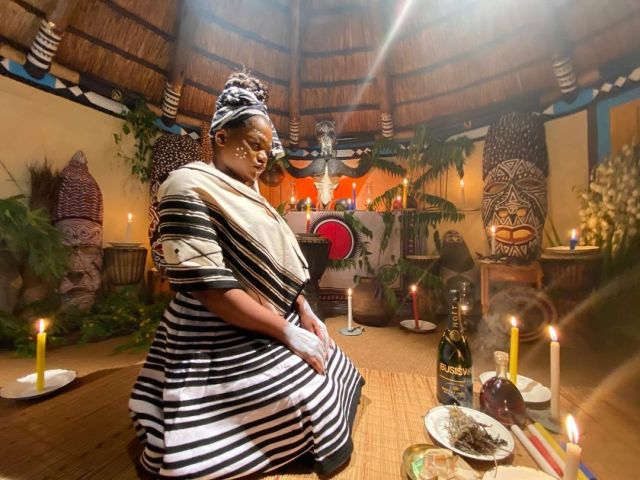 Ashante Parker congratulated her and wrote: "Be firmly rooted and proud of your African spiritual alignment so that your spiritual compass can direct you to where you're supposed to be without getting lost. That is an African prayer."
"What is the camera doing in the holy place," asked Mthethwa.
"I don't mean to be forward or anything but you don't take pictures in such a strong deep place," wrote Tsoetsi Mpendulo.
"I told my wife Makazi is going to be a hit before you released it when I saw the inspiration that led you, propelled you to go out of your limits and show the world that Africa is rich in everything that one could ever imagine. This journey that you travelled will also inspire other young stars not to give up and to help them realise that our ancestors are not demons, but the great souls that live within us.
"Every time we want to see them we can search deep in other dimensions within ourselves and find the real answers to who we really are and what we represent. Reign African woman, reign," commented Phuluso Paris.