Somizi's husband now living in fear as thugs chop gay man to death and burn his body parts
Somizi's husband now living in fear as thugs chop gay man to death and burn his body parts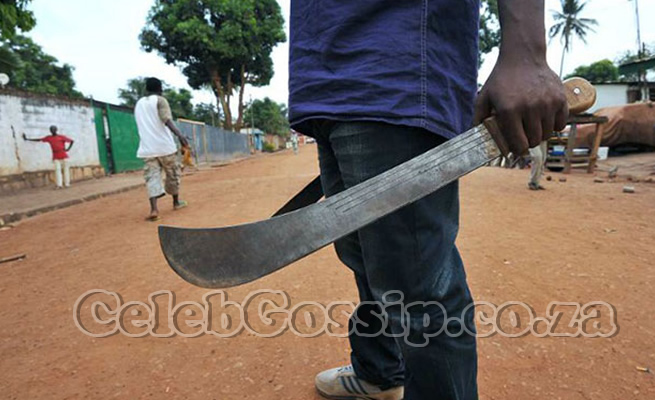 They are living in fear. The LGBTQIA+ community feels like it is under attack after a gay man was brutally murdered in the Eastern Cape.
This comes shortly after the murder of a man in KwaZulu-Natal whose throat was slit allegedly because of his sexuality.
Now South Africans have turned their eyes towards Kariega in the Eastern Cape where Andile Ntuthela was killed. He was allegedly mutilated and his remains burnt.
In a statement, the Gay and Lesbian Alliance of SA says it is outraged at the alarming rate of homophobic-related murders in the country.
"The recent acts of gender-based violence against members of the LGBTQIA+ community calls for a concerted and collective effort from members and organisations of the LGBTQIA+ community," the organisation said.
Andile's murder comes just two weeks after Sphamandla Khoza's throat was slit in KwaZulu-Natal. He was allegedly killed because people in a tavern did not want to drink with a gay man. His body was found near a school not too far from his home.
Andile (40) was killed and allegedly buried in a shallow grave in KwaNobuhle in the Eastern Cape. Police spokesperson Colonel Priscilla Naidu confirms that Luvuyo Jonas (28) has been charged with the murder. He appeared briefly in the KwaNobuhle Magistrates' Court where he was remanded in custody. He will return to court on 1 June.
Andile was last seen by his family on 31 March and his cousin Asanda allegedly showed Luvuyo's family his picture after hearing a body was found in their yard.
According to Colonel Naidu, police were called to Luvuyo's home by his family. They wanted to report a malicious damage to property case to police after he was found burning bedding. The family further indicated that they were suspicious that he may have been involved in some other criminal activity.
Police went to the house and found blood stains inside and outside his room.
The murder incident which has left the gay community holding their breaths and living in fear, also shocked Mohale Motoang, who is married Idols SA judge Somizi Mhongo and celebgossip.co.za has previously reported that their marriage is on the verge of collapse.
WHEN WILL IT STOP?! 😞 #JusticeForLulu pic.twitter.com/IBuJCOBz6j

— Mohale Motaung (@mohale_motaung) April 12, 2021
"On 1 April 2021 until 9 April 2021, the suspect was hospitalised for his mental condition. On his discharge from the hospital, he was arrested and detained for the malicious damage to property.
"While detectives were questioning him, information emerged relating to the murder of Andile Ntuthela. He was gay. On Saturday 10 April 2021, police went back to the house with the necessary roleplayers and the body of Ntuthela was found buried in the yard.
"[Luvuyo] appeared in the Uitenhage Magistrates' Court on Monday 12 April 2021 on the charge of malicious damage to property," she says.