Somizi Shoots His Shot At The Wife Actor Mondli Makhoba
Somizi Shoots His Shot At The Wife Actor Mondli Makhoba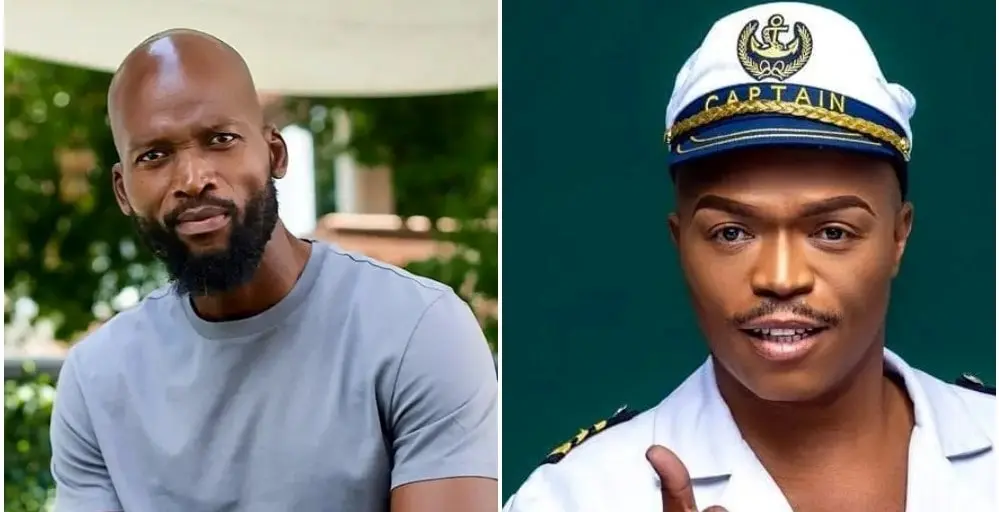 Mondli Makhoba has been on everybody's lips since that raunchy scene with his on-screen wife, Khanyi Mbau on the hit Showmax series The Wife. After that scene which aired on episode 11, season 2, many people added their opinion and Somizi seems like he has one of his one.
The Wife raised the bar with it's fire s*x scene which no other local production house even dared to try out. Yes there are a few films that gave off more sexual content but not to that extent.
Getting praised for this was Zandile Zulu and Nkosana Zulu, from The Wife. Even Somizi Mhlongo dubbed Mondli Makhoba, his man crush Monday, stating that he is his MCM for the rest of the month.
This scene brought so much happiness to viewers but not Kudzai Mushonga, Khanyi's boyfriend.
She thanked him for supporting her dreams and penned a short message for him, "Your level of support baby, the way you let me chase my dreams and want to see become the best in all I do is incredible and honestly the wind beneath my wind."
"How do you do it?" She asked "My love, my hubby .. my heart.. thank you for remaining constant," posted Khanyi.
Khanyi even got called out for posting Kudzai out of guilt but she said people should get men like hers who supports everything she does.
Guys get a man like mine! Who cheers for u and supports you. Mbali real men do that https://t.co/3Btr4JkjTH

— KHANYI MBAU (@MbauReloaded) March 10, 2022
The last episodes of The Wife seemingly redeemed the series after people said it lost it's spark because it completely diverted from the actual book. Even Khanyi agreed that the series fell short.
"We have let you down, we have not given you what you wanted , what you had anticipated! a love story between Zandile and Nkosana. That's what we all hoped to experience."
"The Wife Showmax has become more of a crime drama series on a lot of prison scenes , people going missing.. hate and mystery instead of a warm , sexy story about a man a woman who should be in love."
She then said the series was supposed to portray African version of 50 Shades Of Grey, "To honest I had hoped for an African version of 50 shades of grey with live , that's how I imagined them. YOUR CRIES ARE HEARD AND I UNDERSTAND!"