Somizi poses with 'his cubs' as fans get confused by him and Randy Coachella
Somizi poses with 'his cubs' as fans get confused by him and Randy Coachella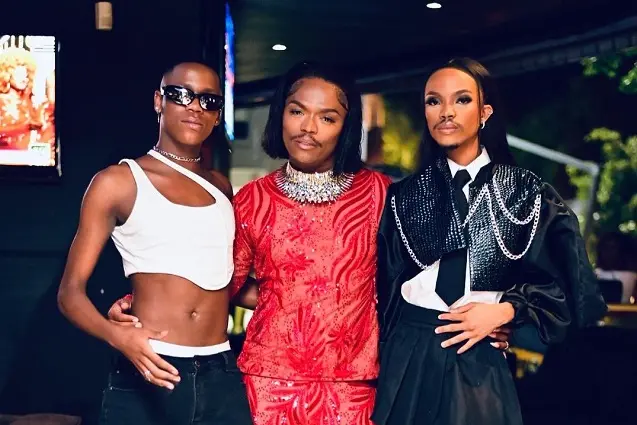 South African media personality, Somizi Mhlongo, posted a picture with his friends Randy Coachella (Oratile Masedi) and Kagiso Mogola, whom he refers to as his "cubs", leaving fans a bit confused.
Somizi and his "cubs" posed together for a picture on a night out, looking sharp and stunning, but what left fans perplexed was the striking similarity in appearance between himself and Randy Coachella.
The Idol SA judge's fans took to the comment section to express their confusion.
lr090400 commented: "But did Randy have to look so much like SomSom".
"The one with the skirt looks like you so much," said keyssa_tshepi
"The left cup looks exactly like you. Like Mama bear like baby bear😍," another social media user commented.
"Haibo lady in black looks so much like you yhuuu zoomed in twice to Mel sure who's who❤️🔥," faith_stuurman said.
zoeyfawaz commented: "Yoh ,your look alike standing right there".
"Ive always said randy and somizi look the same 🔥🔥," said miss_yonela.