Somizi Mhlongo visits LGBTQI victim Lulu Ntuthela family
Somizi Mhlongo visits LGBTQI victim Lulu Ntuthela family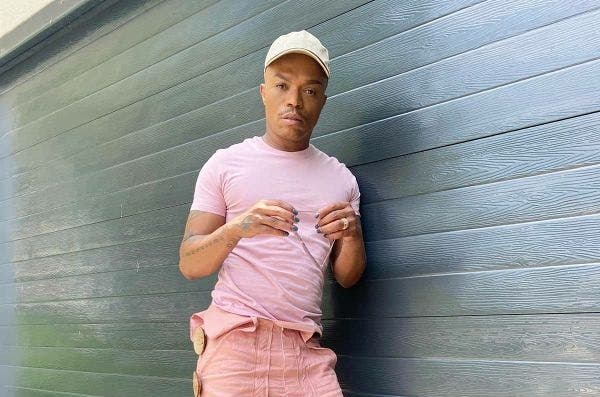 Celebrities of late have voiced their concerns about gross bullying incidents which seems to be rife. No doubt Somizi seems to be one of the most vocal celebs when it comes to addressing the issues.
In the wake of Lulu Ntuthela death, Somizi has decided to pay a visit and offer his support to the family. We can all agree that celebrities hardly do this but Somizi did the unthinkable.
Despite being implicated in nasty divorce rumours Somizi Mhlongo has decided to offer his support to the family of Lulu Ntuthela who was brutally murdered. Little is known about what really transpired but it has been established that he was bullied and killed because of his sexuality.
Rumour has it that he was a member of the LGBTQI community. However, his death brought shock to other members of the LGBTQI and they took to Twitter to lend their support to Lulu.
Taking to Twitter, Somizi who is also a member wants to be there for Lulu's family. The star stated that he had to fly to give his support to the family of the brutally murdered member. He said he will be back on the 1st of June for the court hearing.
The mutilated remains of 40-year-old Andile "Lulu" Ntuthela were found in a shallow grave 11 days after his murder. He is believed to have been killed simply because he was gay.
The 28-year-old suspect, who has not yet been named, appeared at the Kwa-Nobuhle Magistrates Court in the Eastern Cape on Tuesday (13 April).
Police spokesperson Col Priscilla Naidu said he was arrested after the man's family complained to the police that he had burnt bedding at his house.
"On 1 April, the family reported the malicious property damage to police and indicated that they were suspicious that he may have been involved in some other criminal activity," she said. "Police went to the house and found bloodstains inside his room as well as outside."
"The murder is suspected to be LGBTQI linked," Naidu confirmed.
The gruesome killing in South Africa comes days after another gay man was stabbed to death and dumped in a ditch near a school.