Somizi Mhlongo gushes over his baby mama Palesa Madisakwane – VIDEO
Somizi Mhlongo gushes over his baby mama Palesa Madisakwane – VIDEO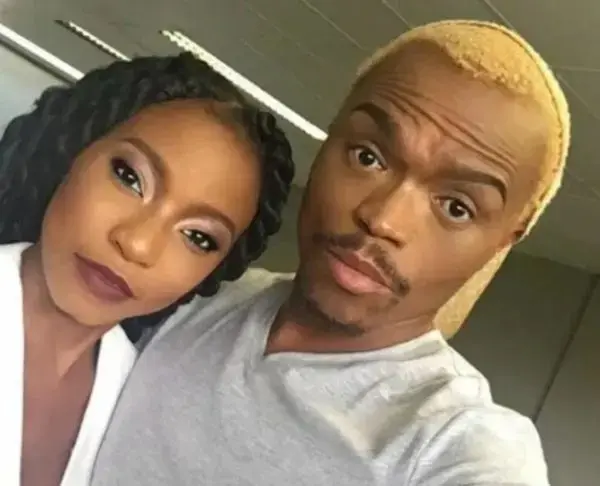 The relationship between Somizi Mhlongo and his baby mama Palesa Madisakwane have, brings warmth to the hearts of his fans. While prepping to shoot an episode from season 5 of his reality show, Living The Dream With Somizi, the two of them shared a few laughs.
Somizi's reality show is back for yet another season but with a few changes.
According to Phil Mphela who reported at the time, Somizi's hit reality show, Living The Dream, will no longer be handled by Legend Manqele.
Also not returning is one of his cast members DJ Olwee AKA Ms Party.
Sharing a clip of behind the scenes, Somizi showed us his cast and crew members as well as the make-up and costume team. Sitting on a chair getting glammed up was Palesa M and when the camera was pointed at her, she introduced herself as 'the baby mama.'
Somizi joked and said why could she not just keep quiet and so a laugh erupts. Taking to the comments were people commending their relationship and also joked about her introducing herself.
The reason for Bar Leader not returning as the production company might be because a "confidential" interview with Somizi's then husband Mohale Motaung, for the Living The Dream With Somizi diary sessions got leaked.
He denied leaking the tape after people blamed him for leaking the tap. He told TrueLove, that he has no idea who would do that as he would not gain anything, "I have no idea who would do something like this," said the Bar Leader CEO. "This is not how I do things, and I always try as best as I can to protect my peace. I was also shocked when I discovered that the recording had been leaked."
The new producer for LTDWS is now reportedly Teddy Geldart.
Somizi also has a few things up his sleeve lined up for this year including his very own talk show Downtime With Somizi which will premier on April 8 on 1Magic.
Shirley Adonisi, who is the Director of Local Entertainment Channels at M-Net, said in a statement, "It's another exploration for the channel to play in the talk show genre, which viewers have previously enjoyed. 1Magic will continue to expand its repertoire with shows that cut across many genres and formats, and that's something our audience can continue to expect from us."
He definitely was not joking when he said he is back with a glittering bang, "One thing I promised myself and my supporters on my return to @idolssa is that I'm bring my heart soul and everything… attention to every freaken detail… taking my place and space… rightfully so… coz your prayers can not go to waste… shaming the devil… giving my all… you're in for a ride… coz SOMIZI is back with a glittering BANG," he captioned his post.