Somizi Mhlongo bags international award nomination
Somizi Mhlongo bags international award nomination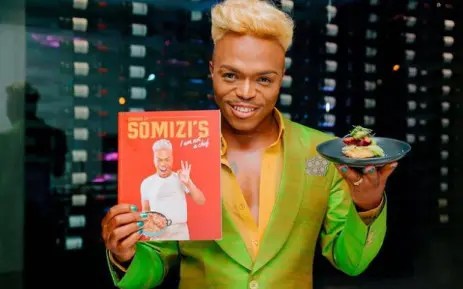 Media personality Somizi Mhlongo has a lot to celebrate.
This as he recently announced on social media that his book, titled Dinner At Somizi's: I'm Not A Chef, was nominated for the Gourmand Awards.
Shortly thereafter, congratulatory messages started flooding in for Somizi, who was nominated in the category of Celebrity Chef (world) and competing against global personalities such as Matt Peterson.
Speaking to Daily Sun at the book launch, the flamboyant Somizi said it was inspired by his dad, late actor Ndaba Mhlongo.
"The concept started two years ago before the TV show, but I didn't have the funds for the project. After I released my first book, I promised myself that my next book would be fully self-published. And that is what I've done with this one," he said at the time.
He added that the cookbook was a natural transition from the TV show, and took him three months to complete the physical part.
The 47-year-old said that the book was telling a story of how he fell in love with cooking.
"As a nine-year-old, I'd watch my dad cooking for us. He was a professional chef and made it look like fun. My mum never cooked – that is how amazing their marriage was."
Somizi said the dishes were inspired by those he had eaten, though he prepared them in a unique way.
"The book is about my journey with food – from when I joined Sarafina! to working with Miriam Makeba, who introduced me to Kush Kush, and meeting D'banj, who introduced me to jollof rice," he said.