Somizi helps customers try on his new sneakers – Photos
Somizi helps customers try on his new sneakers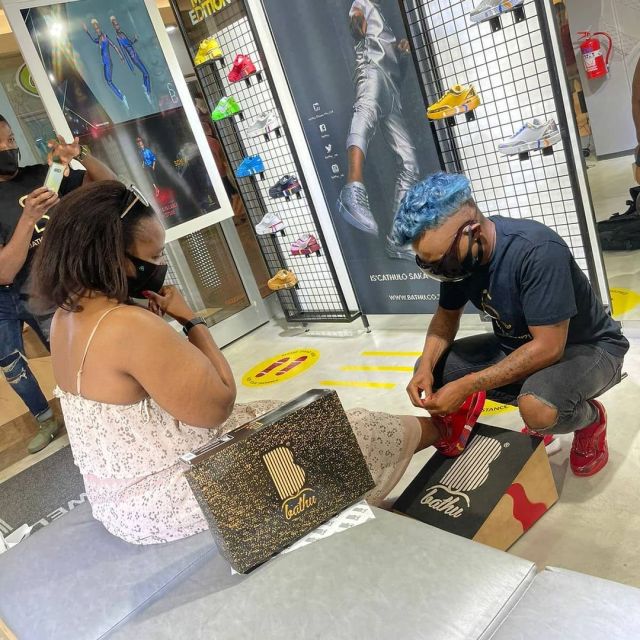 Somizi Mhlongo goes all the way promoting his new sneakers brand, as he helps customers try on new sneakers at the Pavillion Shopping Centre. The radio presenter shared photos of how he bonded with every customers who came into the store.
Somizi made it known that the humble act brings him more joy.
"It brings me so much joy to be hands on and give customers a personal experience when I can…..#bathuxsomizi @bathu_sa Im at Pavillion mall right now
Later ill be going to galleria mall," he captioned post.