Somizi and Mohale joins hands #RIPLULU
Somizi and Mohale joins hands #RIPLULU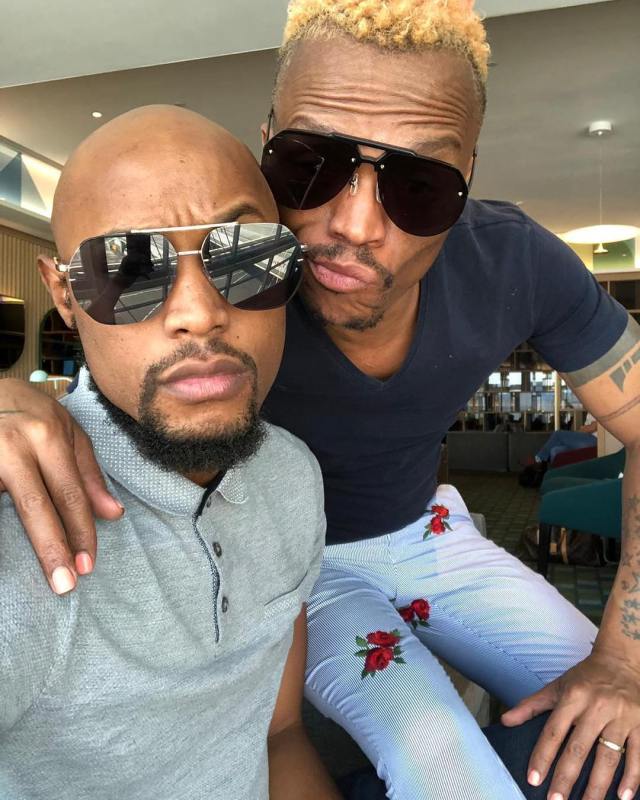 Somizi Mhlongo has decided to lead the pack in the fight against homophobia. The media personality is distraught over the recent killings of Nathaniel Mbele, known as Spokgoane, Andile Ntutela, who was known as Lulu and Sphamandla Khoza.
These three queer men were killed in the most violent ways and Mzansi is still grappling to understand, why. According to reports from various news sites, Spokgoane was stabbed multiple times on his chest. Lulu was said to have been butchered then set alight. The man who killed him buried his body parts in his home. Lastly, Sphamandla was stabbed then buried in a ditch.
They matter🏳️‍🌈, they were human just like me and you.💔 Who has the right to take another person's life simply because of their sexuality?💔 💔Homophobia is a serious issue in SA that the government needs to address honestly 🙌🏾#JusticeForLulu #JusticeforSpha #RIPSpokgoane pic.twitter.com/GhsKAagCXF

— ✨Tshegofatso Mphehlo🇿🇦 (@TshegofatsoMph9) April 15, 2021
Somizi joins the fight in protecting the rights of homosexuals and he has taken further steps by visiting the family of Andile Ntutela. He shared a picture of him in front of his home in Gqeberha and said he would be returning there on June 1, for the court hearing.
"Flew to Gqeberha this morning to give support to the family of the brutally murdered member of our LGBTIQ+ fam LULU…I'll be back on the 1st June for the court hearing…#riplulu #ripspha #spokgoane #justiceforlulu," he tweeted.
Flew to Gqeberha this morning to give support to the family of the brutally murdered member of our LGBTIQ+ fam LULU…I'll be back on the 1st June for the court hearing …#riplulu #ripspha #spokgoane #justiceforlulu pic.twitter.com/0SC4rNIOkU

— somizi somGAGA (@somizi) April 15, 2021
WHEN WILL IT STOP?! 😞 #JusticeForLulu pic.twitter.com/IBuJCOBz6j

— Mohale Motaung (@mohale_motaung) April 12, 2021
WHEN WILL IT STOP?! 😞 #JusticeForLulu pic.twitter.com/IBuJCOBz6j

— Mohale Motaung (@mohale_motaung) April 12, 2021