Somizi accused of running away as Mohale reveals everything about their failed marriage – Watch
Somizi accused of running away as Mohale reveals everything about their failed marriage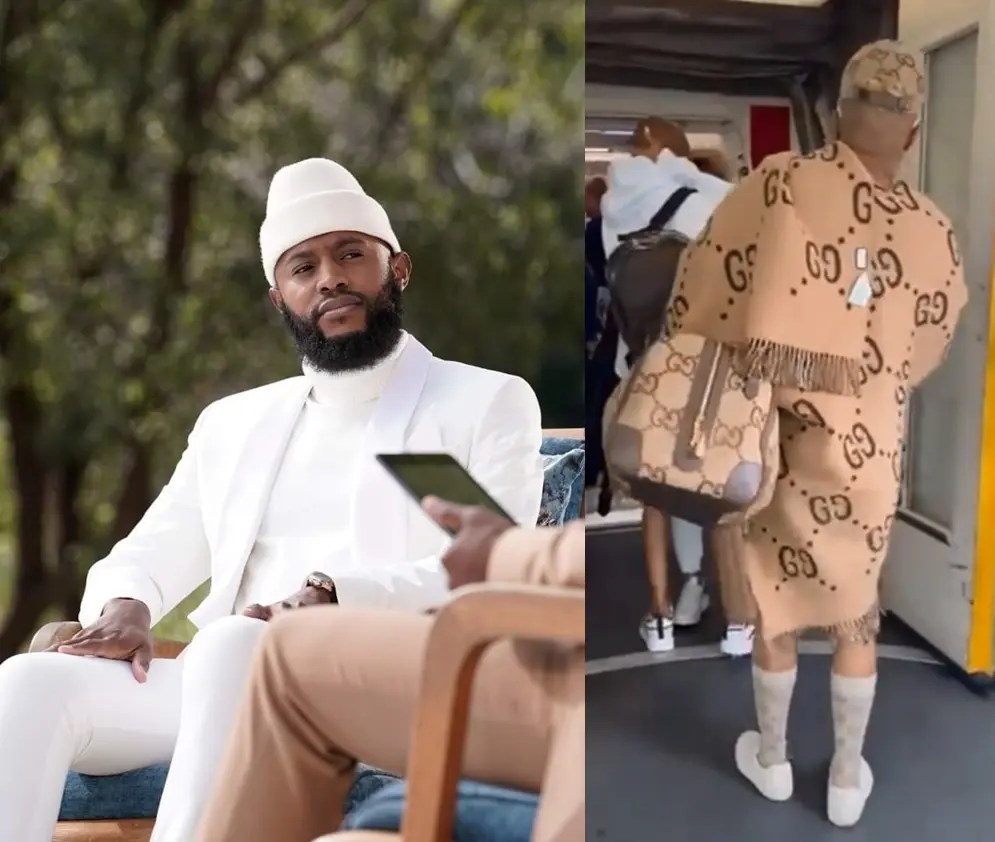 South African media personality and Idols SA judge Somizi Mhlongo is accused of running away from Mohale's tell-all interview Mohale: On the Record.
The highly anticipated interview dropped today and it has topped the Twitter trends list. The spotlight is both on Mohale and Somizi, as Mohale has dropped major bombshells about their failed marriage.
Recently, Somizi had been throwing jabs at Mohale on his reality show Living The Dream with Somizi. In light of Mohale's revelation, Somizi is accused of fleeing from the drama surrounding the tell-all interview.
Somizi is on vacation with his bestie Leeroy Didambe and Mihlali Ndamase. The trio is vacationing at an undisclosed destination and they have been giving their followers glimpses of their vacation that has left them green with envy.
It is without a doubt that Somizi pulls out all the stops when he goes on holiday. He posted a video of himself wearing Gucci items from head to toe before he jetted off to the undisclosed location.
One Twitter user wrote Somizi is running away from Mohale's Tell-All tomorrow….Mess!!!"
🤣🤣🤣Somizi is running away from Mohale's Tell-All tomorrow….Mess!!! https://t.co/sTS5xQyjRq

— "Lets Just Have Fun Guys!!"🥳 (@dokter_phil) August 3, 2022
Mohale detailed the alleged abuse he suffered at Somizi's hands. "I remember he had a bottle of champagne in his hand and I was trying to take off the clothes I was wearing and he started spilling champagne on me. With me trying to find out what was going on he started beating me up and I remember him saying he needs to mess up my face because this beautiful face is messing things up for him and I remember covering my face because the shoes he was wearing were going to damage my face," Mohale continued.
"He started hitting me in the ribs and legs and I couldn't walk. I crawled down the stairs at that point I believed my ribs were broken because I couldn't move this part of my body and in doing that I reached for my car keys and I ran out."
"I remember him trying to block the driveway with his car and I said to him if anything just allow me to leave. I called a friends of mine who is a doctor who was stationed in Vosloorus, and I remember him checking me and saying to me my ribs were not broken but there was a stretch in there and Somizi was calling trying to figure out where I was," Mohale said in the tell-all.
He also detailed how Somizi asked him to resign from his fulltime job' "He really wanted me to be a house husband, that was his biggest dream and when I didn't allow for myself to be in that position, a lot of things started to go wrong in that relationship."
Mohale also vehemently denied claims that he wanted half of Somizi's assets and said Somizi is the one who suggested the joint split. Mohale said all he wants in return are his clothes, his damaged vehicle, and his share of their wedding special.