Social media: Nandi Madida looks good with K.O than with her husband, Zakes Bantwini
Social media: Nandi Madida looks good with K.O than with her husband, Zakes Bantwini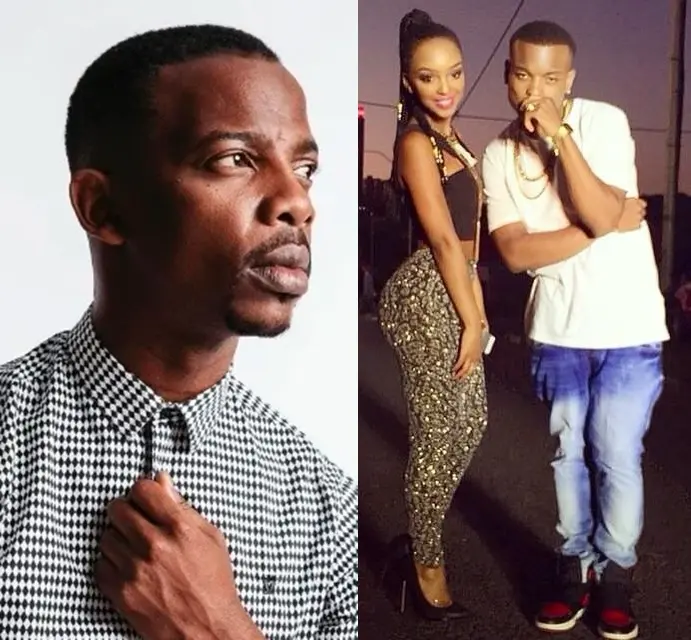 After Nandi Madida's video on Twitter, tweeps have named and shamed her husband Zakes Bantwini for not deserving her. Nandi Madida shared her video while dancing to Ed Sheeran's song and things have gone all the way to the left for her husband.
Zakes Bantwini is catching smoke following a video that Nandi Madida posted of herself on Twitter. In a separate tweet, the Twitter jury has ruled out that Zakes Bantwini does not deserve to have Nandi Madida as a wife. Instead, tweeps have inserted their reasons, by calling Zakes Bantwini self-centered among other things.
From Chris Excel's shady tweep, where he suggested as if it was according to them as fans, they would have preferred Nandi Madida with rapper, K.O. Both Nandi Madida and K.O have worked together on a couple of collaborations but were never an item.
"If bekuya ngathi.." wrote Chris Excel
If bekuya ngathi..

✅. ❌ pic.twitter.com/dWgsYYgBgD

— ChrisExcel (@ChrisExcel102) October 4, 2022
To everyone's surprise, more tweeps have shared similar sentiments to those of Chris Excel. People have jumped on the same bandwagon to disregard Zakes Bantwini for Nandi Madida. The pair shares two beautiful babies, Shaka and Nafertiti Madida. While Zakes has other three kids outside of his marriage.
Nami ngifisa kanjalo uyazitshela lomjita Zakes Bantwini uphakeme. Sakhula kwamashu ka k yeyi as if he didn't know any of us when he got famous 🚮

— Ngcebo (@Ngcebo98980502) October 4, 2022
the way she is holding his hand you can see that unamahloni ukuba noZakes eBantwini🤣 pic.twitter.com/Q58hcwIXL6

— Anarky Gatsheni🇿🇦 (@BeatsbyAnarky1) October 4, 2022
Meanwhile, in her video, Nandi Madida is having the time of her life and celebrating her beautiful life, as she patiently awaits to turn 35 years old.