Soccer fans intensify calls for SABC to reinstate Robert Marawa
Soccer fans intensify calls for SABC to reinstate Robert Marawa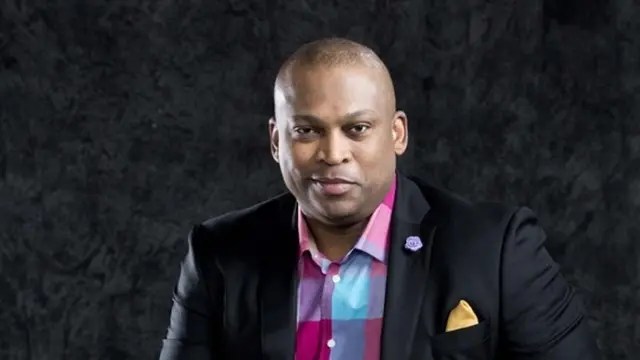 Soccer fans have intensified their call for the SABC to reinstate Robert Marawa.
This comes after former Kaizer Chiefs and AmaZulu player Fees Moloi rallied behind Marawa recently.
He told Daily Sun he'd do anything to ensure Marawa was reinstated.
Amakhosi top fans Thulani Ngcobo, Saddam Maake, Masilo Machaka, as well as Siwelele number one fan Botha Msila, Polokwane City coach Innocent Mayoyo, popular designer Sonwabile Ndamase and Cope leader Dennis Bloem have also made their voices heard.
Thulani said: "We're aware that Marawa is now with Vuma FM, but that doesn't change our plans.
"We still want Marawa back at the SABC.
"We are insisting on this because the SABC is a public broadcaster, which means millions of people will have access to his show.
"With the new broadcaster, only a few people will be able to listen to him."
Saddam said fans will be using their vuvuzelas to show their anger with the public broadcaster management.
People's Poet Mzwakhe Mbuli said a protest will be held on Saturday, 27 November at the SABC headquarters in Auckland Park, Joburg.
"We've informed everyone concerned, including the SABC, of the shutdown.
"Our demand is simple: we want the SABC to bring back Marawa," he said.
However, Marawa, recently announced he had signed a deal with Arena Holdings.
He wrote on Twitter: "Let's meet on Monday on #ReactionMonday LIVE on VumaFM, SowetanLIVE and RiseFM943, all three platforms at the same time from 5.30pm to 7pm from Monday to Friday."
The public broadcaster was approached for comment and promised to respond to queries, but failed to do so at the time of going to print.