Slik Talk responds to Kamo Mphela over Uncle Waffles debacle – Video
Slik Talk responds to Kamo Mphela over Uncle Waffles debacle – Video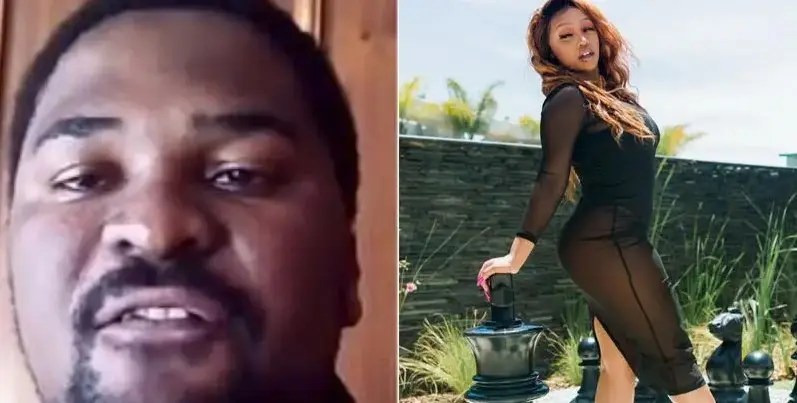 Hip Hop Commentator Slik Talk has uploaded the long-awaited video responding to Amapiano star Kamo Mphela. Notoriously known for not mincing his words regarding social media fights, Slik published an episode called 'The End of Kamo Mphela.'
Slik came into prominence after dissing rapper Nasty C, claiming he is in a relationship with a gold digger Sammy Heavens. She attracted a response from the Black and White rapper who supported her long-time girlfriend.
he fight after the amapiano star castigated Slik for taking a shade at trending deejay Uncle Waffles.
Slik was speaking on Episode 300 of Podcast and Chill with MacG when he criticised Swazi born Uncle Waffles's methods of deejaying. He said the DJ has no talent, and he never liked her from the first time she started trending. He said he has been following her for the last six months since she started her career, but he hasn't been impressed.
Slik believes Waffles should not start by charging outrageous amounts of money for performing but should start from the ground like prominent DJs like Black Coffee, DJ Speedstar and Prince Kaybee.
The music critic likened Waffles to the whistling girl, a woman who trended just before the 2020 lockdown. 'Give her six months, and she will be gone,' Slik told MacG.
The Amanikiniki hitmaker came to the rescue of Waffles with a clap back at Slik. She told Slik to stop the hate on women greater than his existence. The tweet trended on social media as users expected Slik to live up to his reputation and respond to Kamo. His fans were right, and their wait is over.
Dubbed the End of Kamo Mphela, Slik concentrated his efforts on body shaming the Amapiano dancer-cum singer. Eh called her out for being fat and not being presentable as she is expected to be. He also said Kamo no longer had a stomach but a belly.
Watch the video below: