Skin lightning expert exposes Kelly Khumalo
Skin lightning expert exposes Kelly Khumalo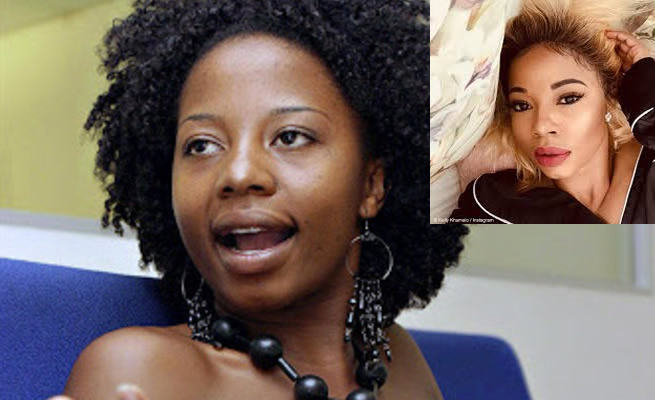 Skin lightning expert Dr Ashley Haripersad has accused reality TV star and singer Kelly Khumalo of using him.
Ashley said Kelly has been using his products called Glutathione to lighten her skin for the past year and didn't give him credit for it.
The doctor in medicine and public health said he gave Kelly free products, and the plan was that she would advertise them on her social media pages.
Kelly recently announced she is venturing into skincare and will be launching a skincare product called SKIN by Kelly Khumalo and he got angry that Kelly didn't tell him.
"I feel like she should've let me know that she'll be coming up with a new product. Now she's giving credit to that product instead of my product. I am angry because she blocked me on Instagram, WhatsApp, and everywhere else," said Ashley.
He said he's also upset because Kelly is also his friend.
"Kelly wasn't only a client, but she was a good friend of mine. I met her early last year when Covid-19 just hit South Africa. At the time, working was difficult because we couldn't import or export anything. So I met her via Khanyi Mbau who is also my client," said Ashley.
"When I met her she was smokey and dark in complexion. So, I gave her my products to use. I gave her the entire starter pack. There was no payment included, everything was free. And because she's got a huge following and I knew the product would work quickly because of how her skin was, I decided to work with her," he said.
Ashley said he gave her products for a year.
"My products helped her. She's now about five to six shades lighter than she was before she came to me. She used make-up before using my products, but ever since she started using my products, she stopped using make-up for videos on social media because my products have been working for her," he said.
He said he reached out to Kelly via Twitter because she blocked him on other platforms.
"I joined Twitter to speak to her even though I don't like it and I said that she tested my product, it worked and now she's stabbing me in the back and burying the products that really worked for her. It was quite a big deal for me because she was also a friend," he said.
Kelly Khumalo's PR team told the SunTeam she wouldn't comment on the issue.