#SkeemSaam – It will end in tears for Lehasa and Pretty
#SkeemSaam – It will end in tears for Lehasa and Pretty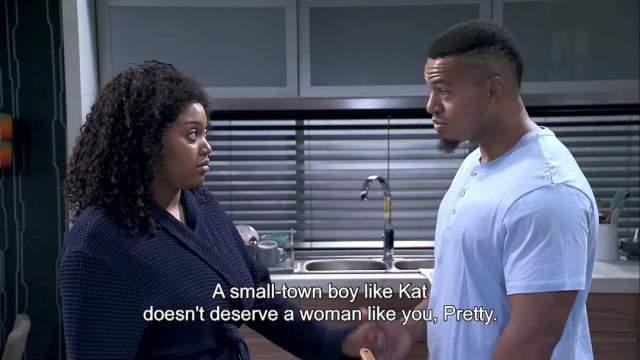 Lehasa Maphosa is a player and he always use women and abandon them,see how many women Lehasa Maphosa disappointed after promising them the world, now pretty knows him very well, but he still dating him, Lehasa Maphosa might make sure that pretty and Katlego separate and he will also leave pretty pretty will feel very sorry for everything he did to katlego because katlego loves her very much.
Pretty will choose Lehasa Maphosa because he has money and he treats her special,that is what will deceive her ,she will forget about Katlego until she discovers that Lehasa could be using her, remember Lehasa does not know pretty very well pretty attracted to lehasa the moment he saw her in the cafe rovuwa.
Pretty is not that loyal because if she was truly loved katlego she wouldn't sleep with Lehasa,it shows that pretty is care about money,at the beginning he left Nimrod because he has nothing comperable to katlego.
The moment Lehasa Maphosa finish with her,she will need katlego back and it will be too late.
Thank you for taking your time reading this article please share with your family and friends.