#SkeemSaam: Is Kwaito Pitsi's Father
#SkeemSaam: Is Kwaito Pitsi's Father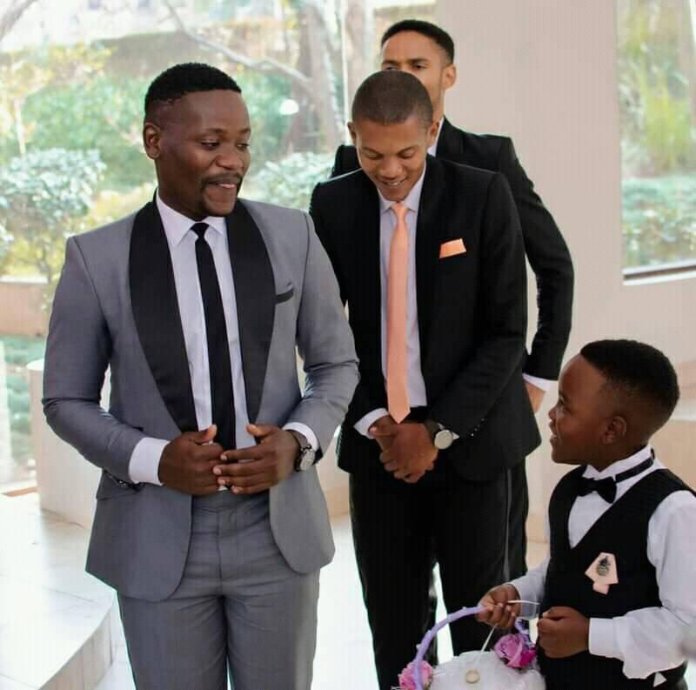 SABC 1's educational soapie Skeem Saam is never short of drama. The latest theory from viewers is that Kwaito could be Pitsi's father seeing that they look so much alike. As far-fetched as this sounds we wouldn't put it past the writers of Skeem Saam judging from recent events between the Seakamela's and the Maputla's.
Is it my eyes or Pitsi le yena o swana le Kwaito?🙆‍♂️🙆‍♂️ #SkeemSaam pic.twitter.com/k1gf5XzyM0

— MADIBANA WA Di LICENSE (@Tpain4PM) August 31, 2021
Tweeps are already saying Pitsi looks like Kwaito. I hate it here fam 🤞🏽😭😭😂😂😂#SkeemSaam pic.twitter.com/e94hMijkzW

— Mo (@_MoYaSelabe) August 31, 2021
Kwaito is Pitsi's father. pic.twitter.com/AhVFveAZoW

— Certified 'Lender Bender (@_justPK) August 31, 2021
Could Kwaito be Pitsi's father? pic.twitter.com/h3NSWI418Y

— 📀Kopane📀 (@_Kopane) August 30, 2021
The Wedding that took place recently between T'Bose and Mmapitsi has been a hot topic on social media. Viewers have commended the show on the incredible work they put into making sure that everything goes smoothly. Kwaito, whom many thought was not going to attend the ceremony following his drama with the Maputla's arrived just in time. Arriving during church service while the couple were saying their vows, he said that he wouldn't miss his best friend's wedding for the world.