Skeem Saam's big secret exposed
Skeem Saam's big secret exposed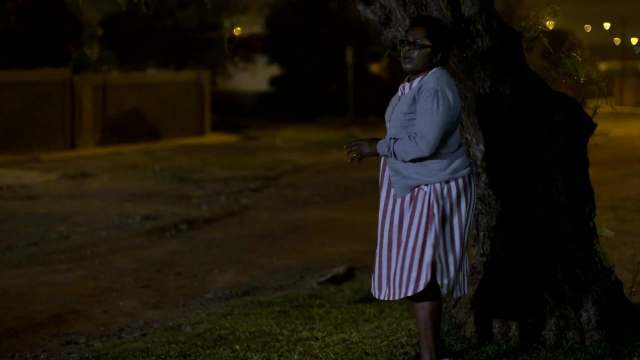 Skeem Saam, following Wednesday night's episode, has created a social media uproar. After weeks of viewers trying to figure out who Kwaito's (Clement Maosa) dad is, viewers think they now have an idea.
While the question about Kwaito's paternity has been a topic, viewers suspected either John Maputla (Africa Tsoai) or Wallet (Molefi Monaisa).
Kwaito recently found out he's not a Seakamela after his little sister Pretty (Lerato Marabe) arranged a DNA test.
He's been thinking Wallet is his real father in previous episodes. Most viewers did, too, until the last episode.
On Wednesday night, Kwaito's mum Mantuli (Dieketseng Mnisi) was talking to an unknown person over the phone and asked to meet them at night.
People suspected it was Kwaito's father. At the end of the episode, Mantuli met with John and thanked him for showing up.
Viewers were in disbelief when the show ended.
Some viewers on Twitter said the storyline around Kwaito's father is the best the show has ever had.
Twitter user Mokotjo wrote: "Whaaaaaaaaaat?!!!!!! John Maputla?!!! #SkeemSaam crew deserves an increase mahn! The storyline is fire!"
"John Maputla is Kwaito's father? Ayeye! I can't wait for Meikie to find out and fight with Mma Ntuli, di onoroko will be flying in the air," wrote Raphaell Ranx.
Another user, Collen KM, was disappointed that Kwaito lived and grew up poor while John has money.
"But life ain't fair. Imagine all the suffering Kwaito went through in life, and all the struggles watching Tbose get everything he wants, even a car on his graduation, but Kwaito couldn't get anything. . . John Maputla and Mantuli are evil!!" he wrote.
Tweeps are looking forward to seeing the next episode.
#SkeemSaam
Whaaaaaaaaaat?!!!!!!
John Maputla?!!! #SkeemSaam crew deserves increase mahn! The storylines is fire! pic.twitter.com/x5FsmhUdF5

— Name cannot be blank (@mokotjo101) May 26, 2021
John Maputla is Kwaito's father ayeye I can't wait for Meikie to find out and fight with Mma Ntuli, di onoroko will be flying in the air #SkeemSaam pic.twitter.com/EW9a0KlDh3

— Vhafuwi (@Raphaell_Ranx) May 26, 2021
South African when they found out John Maputla ke tyma la Kwaito #SkeemSaam pic.twitter.com/uXrvqHlTpw

— Minister of Unemployment (@tshepo_segodi) May 26, 2021
The search for Zamokuhle's father is the best story line in the history of #SkeemSaam. Retweet if you agree. pic.twitter.com/e72c5vEWOo

— The Author (@TiyiBevhula) May 26, 2021
Ahhhh John Maputla ke papa Kwaito as we all suspected… #SkeemSaam 💀🔥🔥🔥 pic.twitter.com/T0UoGq658p

— Melanie Madigage (@MelanieMadigage) May 26, 2021