Skeem Saam Students take on the Abomvelo challenge – VIDEO
Skeem Saam Students take on the Abomvelo challenge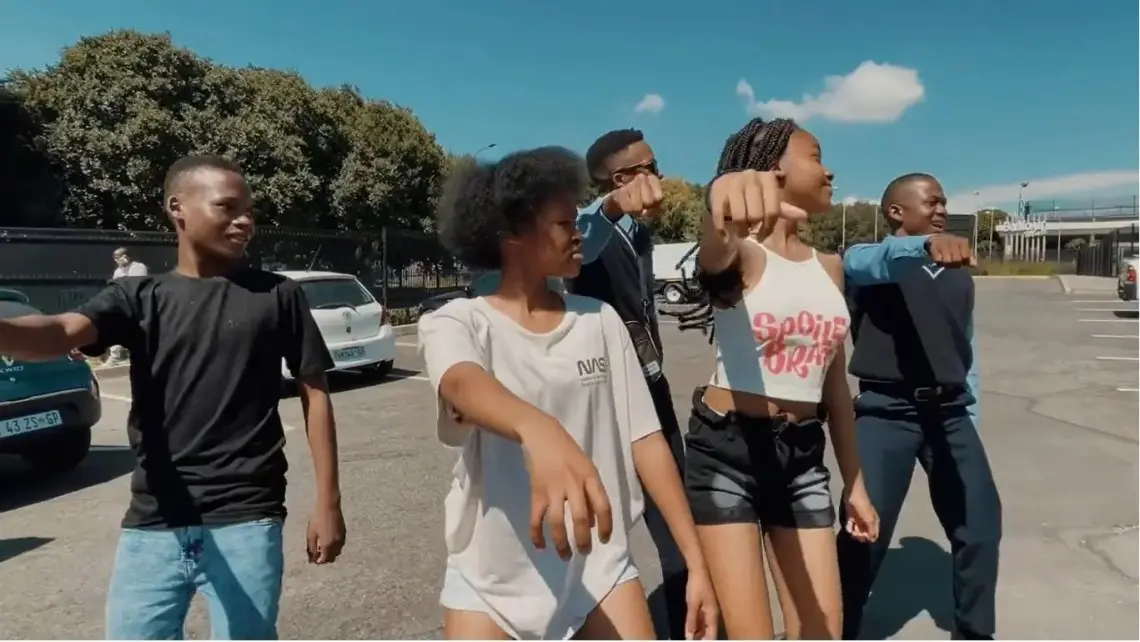 Amapiano has become a phenomenon in the country and I could say the whole world since artists like DJ Maphorisa are flying the SA Flag in Chicago as we speak.
These songs have influenced people into creating dance challenges around them, we have seen so much lately. These challenges are used as tools to market these songs and introduce them to people who haven't heard them before.
A recent challenge called Abombelo is taking over as well right now.
Many people have taken to social media to show off their dancing skills to the song.
The Skeem Saam family has joined this challenge. The Skeem Saam family is known to join in challenges by now, a few weeks ago they joined the Koloi challenge and this was led by Joseph Senatle who plays Koloi in the Soapie.
This time the student of Turfloop high tackled the Abomvelo challenge. The video features Thabiso Molokomme who plays Paxton Kgomo, Mahlatse played by Phillip Thobejane, Lewatle played by Miss Nkwashu and Mosebyadi played by Zuzi Sobutyu.
Paxton takes the lead and breaks into an Amapiano dance and the rest of the students join in the video.
The video is impressive and the followers of the page agree. Fans noted that the Skeem Saam cast never disappoint when it comes to challenges.
Followers of the page also jokingly mentioned that Paxton's father Mr Kgomo will not be impressed with him dancing in his uniform during school hours.
In the Soapie Paxton is known for causing trouble in Turfloop. He is not performing very well in school and because he likes having fun more than studying he ended up failing a grade. His parents had to transfer him back to Turfloop from the high profile school he was attending in Joburg.
Paxton is older than the other children in the class and he is not very happy with the fact that he is now attending a public school. His father has had to put out a few fires, caused by Paxton. He desecrated the Welcome to Turfloop sign at the beginning of the year.