Skeem Saam fans worried about actress Harriet Manamela (Meikie) – Here is why
Skeem Saam fans worried about actress Harriet Manamela (Meikie) – Here is why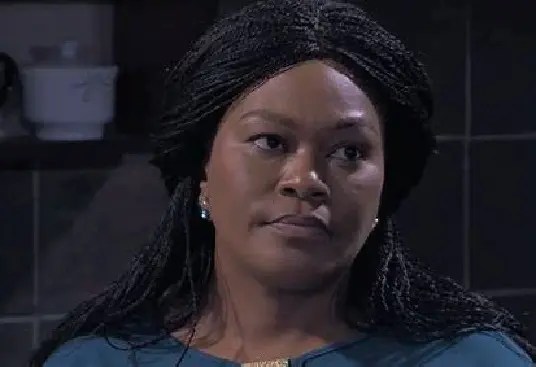 SKEEM Saam fans can relax because Meikie is not leaving the soapie.
For the past weeks, the viewers of the SABC1 soapie have been asking if the character played by Harriet Manamela is leaving. Meikie was sentenced to 15 years in prison because she shot Mantuli (played by Dieketseng Mnisi) and Kwaito (Clement Maosa).
She was then arrested and has been on trial. While viewers loved the storyline, most got worried and started asking if Harriet will be leaving Skeem Saam.
In the past week, the main question about the show was if she would really be leaving.
"Meikie leaving the show has to be a bitter moment for me #Skeemsaam," wrote Gontse Khumo on Twitter.
Another user, Sylvia M asked: "Bathong, is Meikie Maputla leaving the show?"
"Wait Meikie is leaving for real real?" asked Maseka Selepe.
However, Skeem Saam's publicist, Sumaya Mogolola told The People's Paper that Harriet is not leaving.
"She's not leaving the show. Fans would just need to stay tuned to see how it all unfolds," said Sumaya.
Another character who went to prison on the story is Noah (played by Austin Mothapo). His character was arrested months back and at the time, Sumaya also told Daily Sun that he is not leaving the soapie.
Harriet's character's son, Thabo (played Cornet Mamabolo) took a break from the soapie and said that he wanted to focus on his insurance business.
So our mom Meikie is leaving #SkeemSaam?

— Melanie Madigage (@MelanieMadigage) December 2, 2021
Meikie leaving the show has to be a bitter moment for me #Skeemsaam

— Phetho (@GontseKhumo_TK) December 3, 2021
Wait meikie is leaving for real real??😭😭😭#SkeemSaam

— Seka Chioma 📌 (@Maseka_Selepe) December 1, 2021